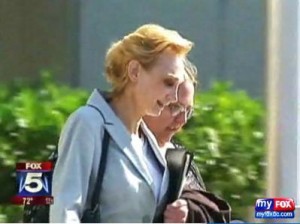 Plaintiffs Amend Expert Witness List
A short, one-page filing hit the DC Superior Court clerk's office this week, submitted by Plainfiff counsel Brett Reynolds of Covington.
In early March, Covington filed their first iteration of the expert list but new to the amended list of witnesses they expect to call at the October wrongful death trial is an old name – DC's Deputy medical Examiner, Lois Goslinoski. 
Goslinoski was a key witness for the government during last summer's conspiracy and obstruction trial.  We learned that her depo for the civil trial took place on May 2.
She testified during the first week of the trial and for the most part held up during a blistering round of cross by the defense team.  Highlights of her testimony and opinions follow, as well as some key dates on the calendar to keep in mind.