Secrets Are Rarely Secret for Long

We knew this day would come.  Whatever the form, we four editors, the close contributors, the many commentors and the legions of the just-plain curious – we all knew that eventually there would be something that felt like an end.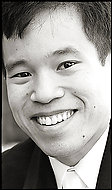 Except, once again, this case has defied our expectations.  Once again, we have less of an end and more of a slow fade.
Not like this is new ground.  Years ago, in the lead up to the criminal trial, many hoped that the authorities, the larger DC gay community or even this raggedy band of trouble-makers could help crack open the silence of 1509 to get someone, perhaps even one of the defendants, to spill just enough.
We hung wanted posters (which the DCMPD never did), we consulted outside forensics analysts, and introduced ourselves to many who probably wished we would just go away.  We tried tricks old and new, orthodox and otherwise, to get Robert's unsolved murder in front of as many eyes as possible.  And at least some of them didn't turn away.
The media, too, began to look closer and began picking up threads, working to tie them together into some sort of narrative that…well, tried to make sense.  A lot of good journalism was committed, but leading to no more clarity than before.  At times, the closer we looked at the case, the evidence and the questions,  the blurrier the picture became.   A puzzle where none of the pieces seemed to fit.
We all learned a new game – the Paper Trail – which taught many of us the ins and outs of legal process.  Many online and off were helpful – make that indispensable.   And with their help, we also learned that a trial isn't about finding right or wrong, or establishing justice – the winning side isn't always the one with the facts, or even the right one, just the most clever.
When the trial came last summer, we swamped Moultrie and gave Judge Leibovitz and the legal teams the audience of a lifetime.  Each word, each advance or setback for the defense or the prosecution, each scolding from the bench and legal joust was noted, documented, recorded and then poured over.  Even when things we all knew about came up in court and we were ordered to close our eyes and pretend we didn't hear what we just heard, we noted it here.  Point of fact: we're hard pressed to imagine anything that we know, or may know, or even suspect, that hasn't been debated and argued about.
Which leads us to this: there is a lingering sense that somewhere in here – hidden in the nearly 600 posts and nearly 50,000 comments – lives the truth.  Someone, somewhere in these pages picked the lock.  But its discovery will have to wait.
For the moment, Kathy Wone's truth is that the settlement will allow her to move on and for Robert's trust to do a lot of good work, and that the secrets so tightly held by Joseph Price, Victor Zaborsky and Dylan Ward will cause each of them to rot from the inside out.  Judge Leibovitz' truth is that she delivered a verdict she appears very much not to have wanted to reach.
Dylan Ward's truth is that he is back doing massage therapy in Florida – perhaps helped, here and there, with cash from Dr. Ward.  For the curious, enter "massage miami dylan ward" into a google search bar and you'll be a few clicks away from his new website.
Joseph Price's truth is that he's hoping to successfully pass the Florida bar; we were told he was studying for it and were told by others that the state's cattle call exam was conducted a couple weeks ago.   Victor Zaborsky's truth is that he and his family took an immense hit to the pocket book and life savings.  Zaborsky has been popping up again here and there related to the "Got Milk?" campaign, and that the entire world heard in court testimony that his husband, Joe Price, didn't really love or respect him enough to stay with him.  There's another truth for the larger Price-Zaborsky family, two young kids who will someday soon be aware of the events of the last five years – two more innocent victims to add to the list.
But there is another truth.  "This remains a very active investigation," says DC Police Chief Cathy Lanier.   Kathy Wone says the same thing.  So does the U.S. Prosecutor's office.
And so do we.
So we are not shutting down.  We are not going quiet, or fading away, although some would wish it.  This project will not become another memorial to Robert Wone – if you're looking for that, try the Robert Eric Wone Trust. In fact, it's time to cut another check.  There's no better time to help multiply the dollars that the Swann Streeters will be pouring into it. It may sound cliche, but it's for a good cause. There is no better way to honor the good deeds of a good man – a man who brought many people together in life and continues to after his passing.
There is still a lot the four of us can add about what this meant to us personally, but it may take some time to step back and look at the last two and a half years through wider lenses. The relationships we've made will remain the most important to us and there are too many to thank by name because we're bound to leave someone special off the list.  But you know who you are and it may come as no surprise, but case principals 'know' who you are too – every word that many of you  wrote in the comments sections over the years was read by the various legal teams, and we were told directly how important the analysis was to the investigation and case.  They knew you by your screen names and were fans of your writing, theories and dedication.   We're especially grateful to those who worked with us offline and three come to mind:
Themis was with us for the criminal phase of the case and got us smart on what would lay ahead at the trial. She made the time while visiting DC to meet with us, and of all the trips we've taken to 1509 (which was just sold), it was perhaps the most memorable. After the summer verdict she moved on with her life as many will do now, but we'll never forget her dedication to justice.
Chilaw79 was a late arrival to the in-house counsel team but made a tremendous impact before her sudden and untimely passing.
Chip English was also a member of the in-house counsel who peeled off from the group to take a more public role representing us.
We're also in debt to Leah Gurowitz and Tom Feeney of the DC Courts for credentialing us at last summer's trial and treating us as journalists. We saw them yesterday at a conference of court public information officers and we were honored to speak on a panel with another journalist as well as Judge Lynn Leibovitz.  The remarks were off the record, but perhaps at some point in the next week or two we can share our thoughts on the event without violating any of the confidentiality agreements we made in order to participate.
We can't say right now what the posting frequency will be here, perhaps a series of open threads to continue the discussion as orderly as WordPress will allow.  But unseen, activity will continue – we will continue to speak with outside analysts.  We will continue to talk to people here in DC and elsewhere who may know something.  We will continue to focus on taking the hundred puzzling pieces and fitting them together.
And we never tire of this song, whether it's Satchmo's original or one of our favorite covers. Maestro, one more time please!