Long, Strange Trip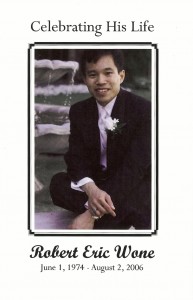 We're going to take the next few days to share a few thoughts about the last two and a half years. Word of the final settlement came six weeks after we first broke the news that a deal was in the works.
We'll have an update on what Price, Ward and Zaborsky are up to in Florida as well as a report on what may be end up being the final chapter of last summer's criminal case – a conference next week organized by an association of court public information officers that will feature a panel discussion on blogging trials.
Sharing the dais with us will be Superior Court Judge Lynn Leibovitz. Until then, perhaps the final document we post after the jump – the statements released yesterday from Covington and Mrs. Wone.