At Least The Date Is…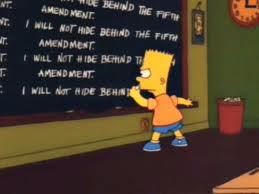 When Judge Rankin set the date for the next status hearing he noted that "Cinco De Mayo" was available.  Somehow we don't think that he was intending to celebrate the Spanish holiday that commemorates the Mexican Army's unlikely victory over the French forces at the Battle of Puebla on May 5, 1862.
But, by scheduling a hearing on 5-5, we are wishful, though doubtful, that he was signaling he would rule on the 5th Amendment issues that have become the monkey's wrench in preventing the plaintiff from seeking additional information about what happened during those 79 minutes at 1509 Swann Street on August 2nd, 2006.
Kathy Wone's counsel, Ben Razi, made it perfectly clear at the last status hearing that the primary information missing from this case is not the evidence from the police.  The missing information, the plaintiff contends, is the answers to the plaintiffs' 500 questions on a wide-range of issues from the mundane such as when did the defendants first meet Robert, to the revelatory such as their "violent sexual practices."  The defendants are not answering any of these questions by asserting a blanket 5th amendment privilege.
Now, the defendants believe the issue in the case is not the 5th Amendment privilege, but rather the missing information from the police.  MPD is willing to make their officers available for deposition, but also are asserting their law enforcement privilege over wide-swathes of evidence.  Judge Rankin noted that he is a big fan of "working things out."  At the last hearing, the defense and MPD said they would play nice and figure it out between themselves  — as much as possible.
Rankin scheduled another hearing for May 5th.  It will probably focus on how the MPD/defense are "working things out," but for a hearing scheduled on the fifth day of the fifth month, we can't help but be hopeful that maybe, just maybe, he would be willing to rule on the 5th amendment issues.  We can all dream, can't we?  For case watchers the hearing is at 1:45 pm in courtroom 517 on  — well, you already know — May 5th.
Hope to see everyone there.
— David