Defense Responds to MPD Oppo to turn over Records
On behalf of the three Swann Street defendants, Price co-counsel Brett Buckwalter and Craig Roswell have finally replied to the DC Attorney General's opposition to turn over DC MPD records, notes and materials as part of the discovery and depo process.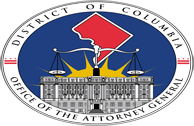 In a March 1st Motion to Quash Subpoena to Produce Documents and other Information, the DC AG's office maintained that protecting law enforcement's privilege, which includes protecting the confidentiality of sources, law enforcement strategies and accumulated evidence, outweighs civil discovery interests. 
They went on to claim that it could have "chilling effect on witnesses," and would have a negative impact by disclosing identities of people who have given information. 
Those 13 pages alone may have been enough to dissuade the defense from proceeding further, and yesterday, they filed their response.
In short, the defense response was a withdrawal of their January 14 subpoena without prejudice.
This raises a couple of questions:
1. Was the defense subpoena always shot in the dark and a perfunctory filing just to check a box?

1a. If that's the case – since former DC AG Robert Spagnoletti, is part of the defense team, wouldn't he have known this subpoena of MPD docs was a fool's errand?

2.  Was the subpoena filed strictly to protect the defense's flank for any possible future appeals?

3. Did the defense think they had an actual shot at getting the records until they saw the AG's mountain of precedent saying, "Back off?"

4. Was a deal struck by the parties that may have given the defense something of value, thus precluding them from going after the MPD?

5. What exactly were in those records that the defense did not see during the criminal trial?  Were they fishing for something to ding the investigation and MPD procedures?
It's all moot now, as the motion says.  And since they withdrew without prejudice, perhaps there remains the possibility the defense could take another shot at the MPD records department.
The Defense Response to Motion to Quash Subpoena