A Look Ahead to Wednesday's Buffet

Wednesday's 10am status hearing finds us back at Moultrie for the first time since September. Originally set to hear arguments on the Defendants' 5th Amendment privilege plea during depositions, several other issues have been added to the agenda.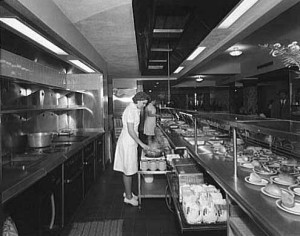 One of them includes the future media coverage of the case.
A total of five motions are lined up for potential argument before Judge Brook Hedge; much of this business set off by plaintiff counsel Patrick Regan's smack-talk following the September 16 status. 
His post-hearing comment that "defendants don't assert their fifth amendment rights if they are not guilty of something," caused no small amount of consternation for Team Swann.
Their filing of a Joint Motion to Enjoin Legal Counsel from Making Extrajudicial Statements led to a Plaintiff's Motion to Oppose.   This led to a Motion to Intervene helmed by this site, and joined by other media partners.  Other menu items and the hearing notice follow.
Other matters include the defendant's Joint Motion to Dismiss Counts One, Three and Four of Plaintiff's Complaint, or in the Alternative, for Summary Judgment, and the more recent plaintiff's Motion to Compel Deposition Testimony.
It's been addressed before, but the essence is this: on November 10 Dylan Ward, his attorney Robert Spagnoletti, plaintiff Kathy Wone and her attorney Ben Razi and other legal hangers-on met for Dylan's deposition.  Nobody was expecting much in the way of new information…but not even a word?
Ward's mute act led to the unusual intervention by Judge Hedge herself via phone, but even that wasn't enough to clear the impasse.  Hence the argument on Wednesday: defense says precedent is on their side to allow each to remain silent, plaintiffs argue that only a defendant can actually invoke their 5th Amendment rights.
Why does this matter?  As others have pointed out, this may be an effort on the part of defense to keep the civil jury from hearing that their clients invoked the 5th – which, depending on the instructions, the jury may use as information to draw adverse inference.  After all, if Ward never said he invoked the 5th, can the jury know that?
Given that each motion may hear argument from both sides, this status hearing probably won't be short.  As always, we'll be there from start to end, and update as often as possible.
Two last notes.  First, some have asked if it's slightly awkward to simultaneously be covering this trial and a part of its business?  In the matter of the gag order only, not so much.  Sunlight is everyone's business.
And speaking of awkward, how must Joe Price and Victor Zaborsky feel about not being on the invite list?  Well, of course they are, as is Dylan Ward.  However the DC Court seems not to know that none of the original housemates currently live at 1509 Swann, where hearing notices were mailed. 
A similar error was made for Ward for the September status hearing, but they at least seem to have figured out his current residence.  Quelle horreur!
11/23/2010 
Notice for: Status Hearing Issued on: 11/12/2010 Notice Mailed to: 
Joseph R. Price Address: 1509 Swan Street NW Washington, DC 20009
Notice Returned to Court on: 11/19/2010 Reason: Unable to Forward 

11/23/2010 
Notice for: Status Hearing Issued on: 11/12/2010 Notice Mailed to: 
Victor Zaborsky Address: 1509 Swan Street NW Washington, DC 20009
Notice Returned to Court on: 11/19/2010 Reason: Unable to Forward