Covington Returns Fire on Motion to Dismiss
It took a while but the plaintiffs have finally responded to the  Defendants' Joint Motion to Dismiss Counts One, Three and Four, or in the Alternative, for Summary Judgment as to Counts One, Three and Four of Plaintiff's Complaint, which was filed on October 5.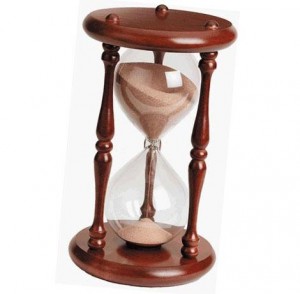 The defense arguments center on the DC law that stipulates the statute of limitations in wrongful death claims requires they that be filed within one year. 
According to them, the clock started ticking on the night of Robert's murder, at a point when, as their motion states, "the plaintiff has actual knowledge of a cause of action… Within hours of Mr. Wone's death, Plaintiff had notice of the existence of its wrongful death claim…"
Not so says the Covington & Burling team. 
"Instead, the law could not be clearer that where—as here—a defendant fraudulently conceals his involvement in wrongdoing, the statute of limitations is tolled until the fraudulent concealment ends.  This "well-established" doctrine is rooted in the "ancient maxim that no one should profit by his own conscious wrong."
In the twenty-five page rebuttal that follows, with a table of contents and several attachments, Kathy Wone's civil team works to brush back the one-year statute claim.
Covington argues the claim was filed long before the statute of limitations expired:
"Although wrongful death actions in the District of Columbia must normally be commenced within one year following death, see D.C. Code § 16-2702, the limitations period is tolled by "fraudulent concealment of the existence of a cause of action." Emmett, 396 F.2d at936. Indeed, "[i]t is well established that affirmative acts employed by a party to fraudulently conceal either the existence of a claim or facts forming the basis of a cause of action toll the running of limitations periods." Estate of Chappelle v. Sanders, 442 A.2d 157, 158 (D.C. 1982). 

Fraudulent concealment may be found where a defendant conceals "information regarding the circumstances of" a death, including relevant facts and "the wrongful acts of the defendants." Emmett, 396 F.2d at 933. If such concealment prevents the plaintiff from timely filing suit, then the statute of limitations will be tolled for as long as the concealment endures. Id. at 938."
Regarding the "fraudulent concealment" claim, plaintiffs hammer the defendants on specific alleged acts:
"Defendants concocted a bogus theory that an unknown intruder entered their home and murdered Robert Wone. First Am. Compl. ¶¶ 24-26. They then spent the crucial minutes after Mr. Wone's stabbing coordinating their stories, altering and orchestrating the crime scene, and destroying evidence. Id. ¶¶ 35-42.

To facilitate their cover-up, Defendants delayed calling 9-1-1 to report Robert Wone's murder. Id. ¶¶ 31-34. Finally, following the initial cover-up, Defendants lied to the police, Mrs. Wone, and others about the circumstances surrounding Robert Wone's murder. Id. ¶¶ 15-16, 43-44.

These acts, individually and collectively, prevented Mrs. Wone from discovering the true circumstances of her husband's death, and that Defendants had directly and proximately caused Robert's death through their own wrongful acts and/or negligence. As a result, the one-year statute of limitations was tolled by Defendants' fraudulent concealment of Mrs. Wone's wrongful death claim."
A defense response to this plaintiff response is expected soon and we hope to have it next week. 
For planning purposes, we learn on page 19 that Price, Ward and Zaborsky have been noticed for deposition in mid-November, which as the document states, "may lead to the discovery of new information relevant to Defendants' fraudulent concealment."
PLAINTIFF'S OPPOSITION TO DEFENDANTS' JOINT MOTION TO DISMISS COUNTS ONE, THREE, AND FOUR OF PLAINTIFF'S COMPLAINT OR, IN THE ALTERNATIVE, FOR SUMMARY JUDGMENT AS TO COUNTS ONE, THREE, AND FOUR