…and "Imminent Threats"
In just over five pages, counsel for Kathy Wone, brushed back the defendants' proposed gag order motion.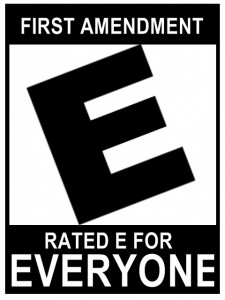 Filed yesterday was the Plaintiff's Opposition to Defendants' Motion to Enjoin Counsel from Making Extrajudicial Statements. 
Submitted by Covington & Burling's Ben Razi, Stephen Rodger and Brett Reynolds, with Patrick Regan in tow, they lean on DC Rules of Professional Conduct, specifically Rule 3.6:
"A lawyer engaged in a case being tried to a judge or a jury shall not make an extrajudicial statement that the lawyer knows or reasonably should know will be disseminated by means of mass communication and will create a serious and imminent threat of material prejudice to the proceeding. Rule 3.6 (emphases added)."
With the trial still a year off, they maintain that more restrictive measures are unwarranted and that voir dire will be enough to ensure an impartial panel.
They then go on to quote the defense counsels' own words back at them; in particular, David Schertler's.  Over the past four years he's been none too shy when it comes to jawboning the press, Covington argues.
Why should Kathy Wone and her counsel have to remain silent, they ask,"…after more than four years…" of the Defendants "…loudly trumpeting their supposed innocence?"
Don't believe them?  On page two, Covington pulls selected quotes:
"[David] Schertler, a former homicide chief for the U.S. Attorney in the District, said Ward had nothing to do with Wone's slaying. Schertler said Ward told police that neither of the other two men was involved, either." "Schertler also said the slaying was committed by an intruder." Washington Post, August 16, 2006.

"Kathleen E. Voelker, an attorney for one of the townhouse residents, said the three men have told police 'unequivocally that none of them were involved' in the slaying." Washington Post, August 24, 2006.

"The prosecution's case is pure fantasy. My client is innocent. There is no basis for these charges . . . ." ABC News, October 20, 2008, remarks by David Schertler.

"'Our clients are completely innocent,' says Schertler, former chief of the Homicide Section in the U.S. Attorney's Office here. 'What the prosecution has done is cobbled together a variety of circumstantial and forensic evidence that can be interpreted in a completely different way than the prosecution has chosen to interpret it.'" Law.com, November 3, 2008, statement by David Schertler.
Plaintiff's counsel goes on to say the defense was waging their own communications effort and that, "Defendants' counsel (never) hesitated to comment on Mrs. Wone's civil claims when they thought doing so might advance their public relations strategy."  Cue one of Bernie Grimm's greatest hits:
"Price's attorney, Bernard Grimm, called the timing of the lawsuit 'unseemly.'"  Washington Post, November 26, 2008.
Covington also dings defense counsel's use of United States v. Libby, andEstate of Atban v. Blackwater, as precedent, in which far less restrictive orders were signed:
"…those orders did not actually enjoin counsel from making extrajudicial statements; they merely cautioned counsel to adhere to court rules and the Rules of Professional Conduct.  Mrs. Wone's counsel have done so to date and intend to do so going forward.  No more restrictive order is warranted, nor would any more restrictive order be constitutional."
The First Amendment.  It's always been one of our faves.
Plaintiff's Opposition to Motion to Enjoin Counsel from Making Extrajudicial Statements.