The State of the Union at Union Station
Sightings around town of the principals in the Wone case have been sporadic over the last year or so.  Some have been first person encounters, while others have come from very reliable sources.  Some seem to be plausible while there have been others we judged to be suspect and more than likely fictional think could have been cases of mistaken identity.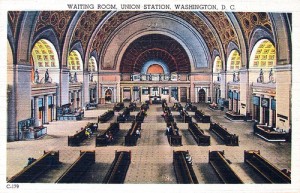 Not all of these instances are breaking news or for that matter all that significant, but they're not just idle gossip.  In some way they add small elements to a larger, still-evolving story.
As the case and 2011 trial move forward, these brief and parting glances may indicate the status of the relationships between the three defendants, Joe Price, Dylan Ward and Victor Zaborsky; therefore relevant.
These complicated relationships matter because they may be a window into how the defendants proceed and defend themselves in the civil case as well any possible charges that may surface in a future criminal case.  The relationships were also key to the criminal prosecution and we have every reason they will be to the Covington civil team as well, as evidenced by their pending discovery requests and interrogatory questions.
That said: our latest sighting after the jump.
Last week we learned of a key piece in the post-criminal trial puzzle: Dylan Ward, one-time member of the Swann Street family and sexual partner of Joe Price, is currently out of the area.  Way out of the area.
His signed response to the plaintiffs first set of interrogatories showed a notary stamp from the State of Washington.  Whether Ward has relocated permanently is anyone's guess.  He left the confines of his in-law's in McLean, a house that belonged to Victor Zaborsky's aunt Marcia, and may have moved into the home of much closer relatives, possibly his parents in Seattle.
Zaborsky's interrogatory response lacked a notary seal so we can't quite determine where he is living, but the smart money says he's still in the DC area.  There were rumors last summer, ahead of the criminal trial, that Zaborsky and or Ward were spending significant time in Florida.  While we were never able to confirm that, we were told in no uncertain terms by someone who should know, that Zaborsky did not relocate.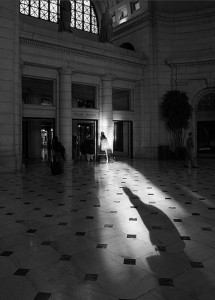 That leaves Joe Price.  The notary stamp on his interrogatory response said Washington, DC and a recent sighting underscored that.  Several weeks ago, Price was seen at Union Station, in the very public boarding area waiting to get on a train.
No big deal, right?  Union Station's vaulted ceilings and marble corridors have tens of thousands of Amtrak and Metro passengers passing through them daily.  But what stood out in this report, was Price's traveling companion.  It was not Victor Zaborsky, but another gentleman.
What really stood out in this sighting, from an unimpeachable source, was hearing that the two travelers were close.  Very close, as in PDA – public displays of affection – close.
While we don't begrudge anyone sharing a public hug or two, this raises questions about the state of the Price-Zaborsky relationship – still registered domestic partners – who were seen wearing their commitment rings throughout the six-week criminal trial that ended in late June.
The threesome hung together closely in the criminal trial, but are they still?  Ward has peeled off, geographically if not emotionally, and Price, too, maybe be moving on.
When questions arise about the relationships among the Swann Street Three, more questions arise about how they may proceed in their joint defense against Kathy Wone's wrongful death suit.
Is the family still on track or are they now derailing?