2pm UPDATE: Wone Trial Date Moves Again
We'll have more from Moultrie, but get out your calendars – and erasers – as the start date for the Wone civil trial has been pushed back once again.  It will now begin October 17 at 9am.
At least, for the time being.
—
And Ladies too
Today's 1:30pm status hearing popped up with little notice.  Readers may recall that one had been scheduled for Friday, Spetember 10, and that it was postponed at nearly the last minute.  Luckily our schedules are flexible enough so that a couple of us are able to get to Moultrie 517 for the hearing.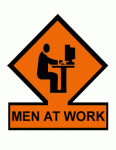 We're still feeling pretty blue from this week's loss, but have no choice other than to soldier on.  We'll try for a short update after today's gavel if events warrant, otherwise Friday's post will have the status hearing developments, which we expect will involve scheduling issues (which we thought had already been ironed out).  Maybe updates on the Twitter too.
In addition to this status hearing cropping up, a monster document hit the clerks office yesterday as well.  It tipped the scaled at 196 pages.  A peek inside after the jump.
Motion to Compel Production of Third-Party Documents Withheld by Defendant Price. Filed.  Submitted. 09/14/2010 . ncv. Attorney: RAZI, Mr BENJAMIN J., ESTATE OF ROBERT E WONE (PLAINTIFF)
This is a beast of a filing with fourteen attachments.  There are probably 100 pages of Joe Price's Arent Fox email logs alone, communications between Covington and the defense counsel on what is priviledged and lastly, the defendants' responses to the first set of interrogatories.
We'll start posting that next week.