Details of a Family's Connections
We've previously seen suggestions in email traffic of a family beginning to fray – specifically Joe's concerns that Dylan may be pulling away – and the possible remedies.  Prosecutor Glenn Kirschner argued these notes suggested the defendant's state of mind, and Judge Leibovitz seemed inclined to agree.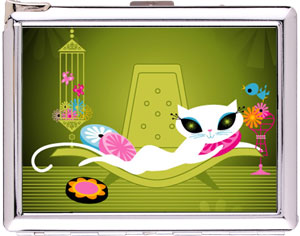 Kirschner also sought to introduce a number of cards exchanged between the Swann Street housemates; cards he said made the case for the defendant's exceptionally strong emotional bonds.  We now have those cards, and offer them for the record.
"Fill your paper with the breathings of the heart," wrote the aptly-named Wordsworth.  These cards are indeed  filled with heart and emotion, but expressed in very different ways – appropriate, coming from very different people.  There are cards from Victor to Joe, from Joe to Dylan, and from Dylan to Joe.  There are no cards, however, from Dylan to Victor…or from Joe to Victor.   For whatever reason, Victor seems to have been on the short end of the receiving-card count.
In our texting culture, the idea of selecting a special card, adding personal thoughts to it in your own hand, and handing it to another seems both antiquated and tender.  We acknowledge the very private and tender thoughts contained here, and offer them with no disrespect to the feelings expressed. 
The cards, and what they may say, after the jump.
Card 1 – on the cover, a sparkled illustration of a cat –
"Dearest Dylan        –2005–
Couldn't Help but think of you when I saw this card.  I know you think you aren't the same old you but to me you are & to me this card captures what you are to me & to my life — color, attitude, [fear], smartassedness — and excitement.  You are magic to me & I know in this crazy and hectic life we live (or that lives us) I don't say that enough.   So lets make more time for us & to live and love.
All my love, Joe"
Card 2 –  on the cover, dozens of happy frogs; the inside greeting: You make my heart leap (undated)
"I'm glad I finally found my Prince.  And don't try to get away or I'll have to keep you in a shoebox with airholes and grass clippings – not nearly as nice as 1509 Swann.  I love you and can't wait to see what the next five years will bring.   Yours, Victor."
Card 3 – on the cover, the text Sometimes I love you so much I want to cry and rub margarine all over my gums.
"…or Crisco all over your lips!  🙂    11/09/05
Dear Joe;
Congratulations boy!  It's very gratifying to see your hard work, great skill, &  big heart rewarded with this confirmation.  May you have a long a prosperous career, Mr. Partner.  And save the fun for us.  W/love & admiration & a lot of pride.
Margarine lips, aka  (Dylan)"
Card 4 – on the cover, a photograph of cattails by the water with the text Grow old with me.  The best is yet to come.   Elizabeth Barrett Browning. Inside is the greeting
Sometimes it seems as if we've been together forever, but we still have a lot of life to live.  Together.  Happy Anniversary.
Victor dates the card 3/24/06 and signs it "With all of my heart, Love Victor" and adds the following on the other side:
"Happy Anniversary Joe.  I hope you know how much I love you.  You mean the world to me.  I can't imagine my life without you.   We've built a family together with the boys, Kim, Cathy, your brother and my family.  Family bonds are very strong and I'm very happy that you and I have forged that bond.
I'll miss you while your away for the next 10 days.  I supposed absence makes the heart grow fonder…but hurry home my way!
Let's celebrate together next year 😉  I think it's good to plan ahead."
Card 5 – on the cover, a photograph of  Oscar Wilde  and the text When people agree with me I always feel that I must be wrong.  Oscar Wilde.  Inside the card Joe writes:
"Dear Dylan –2006–
Not a common problem for me these days.  🙂  Sorry to fight – amusing in an odd way that we are arguing about spending time together.  I admit I love spending time together and I confess that I (perhaps irrationally) I resent it when you choose to spend time alone or with others in lieu of spending time with me – particularly when I think you are doing it because you don't like the circumstances which are often attractive to me, ie, big crowd, new folks, etc.  That said, I dislike arguing with you more so  I'm sorry and let us leave it at  we agree to disagree – we are both hard headed and I suppose that is how we endure [unreadable] 🙂   Love, Joe."
Card 6 – a blank cover.  Inside, Joe writes:
Dear Dylan  – 2006 –
Some people say you can achieve no greater accomplishment  in life than having left the world a better place than when you came.  If that is true – and I believe it is – than  at the ripe old age of 36 you have already achieved greatness, as Virginia, and the lives of so very many, are so better off because of your leadership as part of the team that literally built EV.  Without sounding too much like a fat-head, let me say again, I am so immensely proud of you and awed by your talent, determination and accomplishments.  [continued on next leaf]
I realize moving on to the next challenge is bitter-sweet, But I hope as you turn the page you are both very proud of the history you have helped write and also excited of the prospect of things to come.  Whatever adventures are next, know that we will always share them together, side by side.
All my love, Joe.
–posted by Doug