Dr. Henry Lee Has A Vision
The involvement and expected testimony of celebrity forensics expert Dr. Henry Lee has long been a topic of discussion here.  First word of his work on behalf of the defendants surfaced at last November's status hearing.
At the time, it wasn't clear if he would become a permanent member of the team because of his extensive travel.  Managed by Joe Price Counsel Bernie Grimm, Lee ultimately signed on and as best we can figure for a hefty fee, upwards of $50,000 we were told, maybe higher.
His name next surfaced in a January letter Grimm sent to the government alerting them that Dr. Lee was going to be performing forensic tests on Item 16, the towel found in the guest room at 1509 Swann Street that was supposedly applied to Robert's wounds by Price.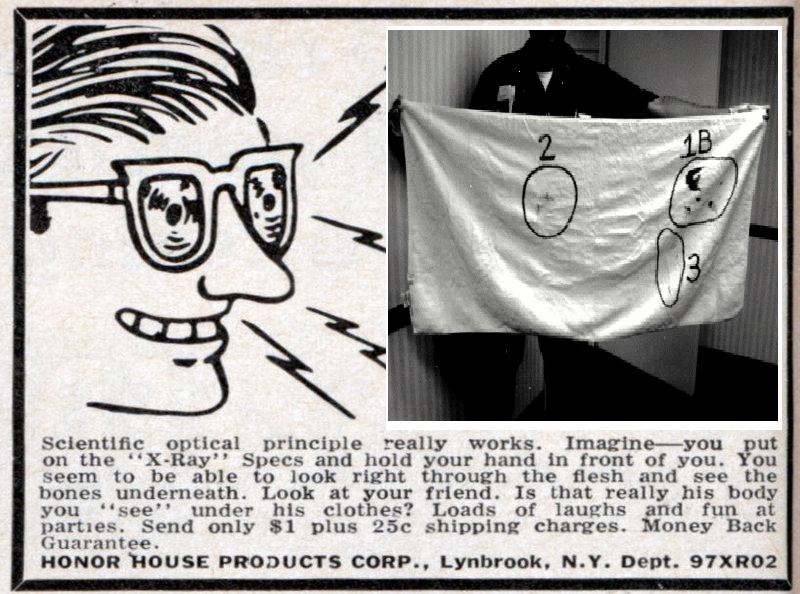 It appears Dr Lee's testing is complete and the results are in.   While tens of thousands of defense dollars will be spent on expert witnesses who will testify on the many reasons blood was not found at the scene, Lee will take a different tack on the witness stand.
According to his testing, he actually found blood where few if any have seen any.  That towel.
New to the clerk's office is a follow up letter from Grimm to AUSAs Rachel Carlson Lieber, T. Patrick Martin and their boss, Homicide Chief, Glenn Kirschner, regarding Dr. Lee's testing:
"Dr. Lee applied a chemical, tetramethylbenzidine (TMB), to the towel (Item 16) which enhanced the bloodstain.

"That enhancement confirmed his preliminary opinion that the impression on the towel is consistent with the towel being used to apply pressure to Mr. Wone's stab wounds."
There's not much online for TMB online but this user guide from the President's DNA Initiative gives a summary on it's application as a catalytic presumptive test for blood.  According to a stone age research paper from 1976, a presumptive blood test, "..should be sensitive to some component of blood which remains even after the blood has dried, aged, or become diluted."  The researchers found it could be an "invaluable presumptive test for blood."
As for dna.gov, a Bush 43 initiative, tracing agent Luminol made it to their lab training manual but nowhere to be found is the craptacular Ashley's Reagent, a chemical used by the MPD, that the defense will say, compromised the crime scene.
Who knows how this will play in front of the jury.  What exactly will they see when Bernie waves the bloody towel?  The government is challenging other defense experts, so maybe they'll kick sand in Lee's face as well.  This could all be decided at the May 5 evidentiary hearing, promised to be an all-day affair. 
Assume it gets into trial, how would the government respond to Lee's findings?  Maybe they'll echo what Louis Akin, our own in-house forensics jock, said after seeing that now iconic crime scene photo of the not-so-bloody towel, "That looks like someone cut themselves shaving."

Beyond the beakers and bunsens, the spectacle that is Dr. Henry Lee could have an effect on the jury.  Certainly the wattage of any courtroom increases when a star of Lee's magnitude testifies.  
How good is he on the stand?  It's a safe bet that Kirschner will do everything he can to dim his lights but all the defense needs is one after all; one who may have watched too many true crime shows or is one of Lee's 71 72 fans on Facebook.
Oh, and before you punch up the Doctor's page you may want to muted your speakers.  The beating heart gets a little weird.
–posted by Craig