Returning To The Scene Of The Crime.
Nearly four years after Robert's murder and the 1500 block of Swann Street is abuzz once again.  But not how you think.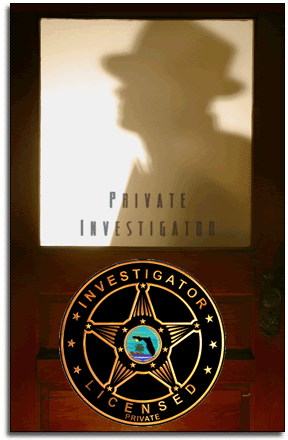 Long gone are those sultry summer days when Swann was thick with the MPD and G-Men; the narrow, leafy street  near impassible immediately after the murder.
Swann was still very active in the weeks that followed, as evidence techs dismantled and carted away pieces of the century old house for forensics testing.
According to a tipster of ours in the 1500, it wasn't Johnny Law that was back on Swann recently.  No, this was a far more quiet and discrete visitor: a gumshoe.  A private eye.
After nearly four years, could even the sharpest PI sniff out anything new going door-to-door like a Fuller Brush salesman?  Canvassing the residents of Swann Street, many who might not have even lived there on the night of the crime?
What's left to learn or find?  There's no smoking gun.  Maybe a missing knife?
Noir romanticism aside, it seems the Swann PIs were less like Sam Spade and Mike Hammer and more like any suit you cross paths with on the mean streets of DC.  Make that a pantsuit; this shamus was a she.   And guess whose payroll this dame was on.
Our informant's tip follows, all off the record, on the QT, and very hush-hush.
"Gentleman – This morning an investigator for the defense, I believe from Cozen O'Connor, came to my house on the 1500 block of Swann to ask me a few questions about the murder.

This is the gist of it:  First she established whether or not I had been home the night of the murder (I was)…..

She asked if I had heard anything or had noticed anything out of place in my yard, etc.   I told her no on both counts.  In fact I was unaware that anything had happened until the following morning when I stepped out my front door and saw all the police cars and TV crews.

She then asked if and when the police had spoken to me.   Hmmmm…

I informed the investigator that the police did come to my house the following day…  they were outside the house for weeks;  if I had anything to report I could easily have told them."
And of course, a few questions come up.  Again, what would a Swann Street Sherlock be able to dig up from one of the neighbors so long after the fact?
The PI's questions seem rather tame and innocuous.  What's a PI cost the defendants?  Fifty bucks a day easy, plus expenses.  And are Bernie Grimm's snoops peeping into keyholes anywhere else, like out in Oakton?
Cozen's Lady Detective should ring up Philip Marlowe.  He nailed it once.
"He was (found in a) position that always means the same thing: he had been killed by an amateur.  Or, by somebody who wanted it to look like an amateur job."
-posted by Craig