The Trouple Now A Couple…And Maybe Not Even That
Periodically we like to take the temperature of the defendants to learn how they're holding up.  Sure, we see them at the Moultrie Courthouse, but they're not exactly talkative.  So how are they spending the rest of their days?  Where are they living?  And how are they picking up their pin money?
We start with the Brothers Price and with former Arent Fox partner Joe Price, about whom the least is known.  Judging  by the 4-inch binder he brought to January's status hearing and the intense sidebars he has with their legal teams before, during and after the sessions, we suspect at least a portion of Joe's days are spent working on the case.  (Some commentors have even seen Joe's hand in several  of the legal motions of late; that's entirely possible, but we can't say for certain.)  How this actually generates income is unknown.  Perhaps the Legal Defense Fund is going great guns?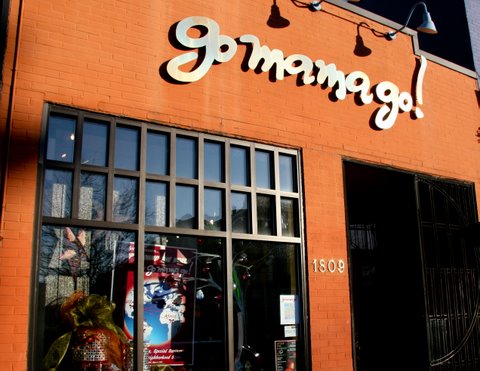 For his part, brother Michael (who has taken a new role in the government's Notice of Uncharged Conduct I) remains employed on 14th Street…for now, at least…behind the counter at soon-to-close boutique Go Mama Go!.  He was spotted working late at a recent reception for local photographer M.V. Jantzen, looking somewhat fit and stylish.  Go Michael Go!  The closing of Go Mama Go!, and the passing of founder Noi Chudnoff, will leave a hole on the street, in the community, and potentially in Michael's pocket.  Hopefully, he remains employed at neighboring shops as well.
Good news for dairy-lovers: Victor Zaborsky is back with MilkPEP.  Last year we learned from the IDFA he was no longer attached to the association, despite what's generally seen as his successful stewardship of the "Got Milk?" campaign.  We decided to phone MilkPEP anyway, and were surprised what we heard: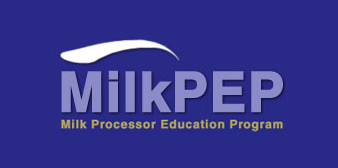 In case you can't hear it, in response to the question "…is Victor Zaborsky in?" we hear a quick "Yes, one moment…" and are briskly transferred.  Actually, earlier in the week when we phoned we heard Victor Zaborsky's voice on the outgoing message.  Sadly that audio clip got erased and by the time we phoned back we got the generic message.  Still, it seems unlikely that were Victor still not with MilkPEP they would answer in the affirmative and a quick transfer.  Victor's LinkedIn profile has also changed: when last we checked it listed Victor as "President at Marketing Consultant."  However a recent check seems to indicate Victor is back at MilkPEP, now coordinating the Hispanic "Got Milk?" campaign.
Oh, it seems Dylan is back at work also…but not where you might suspect.  And it's here the story gets more interesting.
If you live in South Florida or will be visiting soon, you can once again book a massage with Dylan Ward.  A slick profile is now appearing online on a gay city guide, complete with hours, services offered, fees and contact information.
"I love what I do: The subtle power of suggestive touch reminds us what it's like to feel good…both in our own skin and out in the world,"
…he writes in his bio section.  Sounds good!
Just how good depends on what type of massage you're looking for.   While "…enthusiastically…" recommending traditional Thai full-body massage for its therapeutic benefits, he also provides Swedish, Deep Tissue and Sensual sessions for one or two hours, starting at $90/hour for in-calls.
In case you're wondering, the website thoughtfully links to its definitions of how therapists describe their services.  "Sensual", we learn…
"Yes, this is the kind of massage you get when you happen to score a hot date with a love for manipulating your body with his hands. However, it does actually have a place in the office of massage therapists. Using some of the same techniques as those that lovers use, such as placing candles around the room and moving the giver's whole body against the receiver during the massage, sensual massage uses nice touch to give you a feel good feeling. It can be just the right thing for when you need a sexy touch but don't want to have to go through dinner and a movie to get it."
We phoned the contact number listed – blocked out here for privacy.  It is an active number, with this outgoing phone message:
We did not leave a message.
Of course it's possible this is an old profile from before Dylan's extradition from Florida…just as it's possible that Victor's LinkedIn profile is old, too.  After all, Joe Price's LinkedIn account still lists him as Partner at Arent Fox.  And at least one of the photos may date back to 2005 and Dylan, Joe, Victor and Sarah's trip to Italy.
However, just as it seems unlikely a receptionist would answer affirmatively to "…is Victor in?…", it also seems unlikely that Dylan would keep this profile active if it were, in fact, old.  Otherwise, his phone would have been constantly ringing for over a year with massage requests.  And if it is active, this strongly suggests Dylan is back living in Florida, as that's the only place where he's doing in/out calls.
The editors here don't begrudge anyone from making a living.  We certainly don't make judgments on massage therapists.  However, given the nature of the charges, it seems a bit off to be advertising for services that…well, so fully cater to the "Sensual."   In and out calls?  Looking back, there appears to be a history of poor discretion on the part of some of the defendant's choices since Robert's murder.
All of this, combined with earlier suspicions, aligns with street rumors we've been hearing here at wmrw.com that the Trouple are no longer living together.  Some of those rumors, however, go a step further, suggesting that Victor is no longer living with Joe, either, and that none are living with Aunt Marcia.'s
Any change of address would be registered with the DC Court's Pretrial Services and we're working to confirm through that office.  For Ward to now be living outside the jurisdiction, that would more than likely have been signed off by a judge.  Was this relaxation of pretrial restrictions one of  Judge Weisberg's last acts?  He did afer all remove their electronic monitoring anklets some months ago as well as roll back their regular drug testing requirements.
We are again left with questions.  Just where were Dylan and Victor going that Joe wasn't?  If Victor is working at MilkPEP again, is it possible he's telecommuting?  Could Dylan be living at the Miami Shores property, and could he have a roommate?  And if – a big if – neither Dylan or Victor are living in McLean, could Joe be residing in his R Street condo?  And why wasn't Aunt Marcia, a loyal supporter, at January's status hearing?
–posted by Doug