Department of Corrections
For the past couple of months we've occasionally made sport of DC Police Chief Cathy Lanier's reticence to speak on the record about the Wone murder, repeating her mantra again and again,  "It's an active investigation."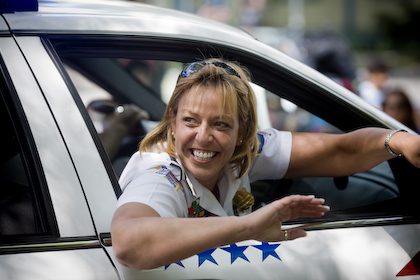 It was easy to poke gentle fun at what seemed to be a classic exhibition of bobbing, weaving and remarkable message discipline.   
Would you believe she wasn't just spinning us? 
According to informed sources, the investigation is indeed still very active.  
The murder investigation that is.
On the case from the very beginning, Detective Daniel Wagner is still helming the murder inquiry for the MPD. 
Described by another knowledgable source as one of the MPD's best investigators, he is, "…smart, intellectual and cerebral…"
Wagner handled the first round of interrogations in the wee hours of August 3, 2006 with his partner Detective Daniel Whalen.  In Paul Duggan's Washington Post series, that questioning came off as some serious hardball:
There was no evidence of forced entry and no disarray in the house, and nothing had been stolen.  Detectives wondered instead about a possible sex angle connected to the housemates being gay.  In an interrogation room, for example, Detective Daniel Wagner, then a 23-year veteran of the force, goaded Price, saying it was obvious to him that the men had planned to make Wone a part of their family that night.

"I got three homosexuals in the house and I got one straight guy," Wagner said to Price. " What's he doing over there?  What's he doing over there?"

Then he answered his own question.  "I think we were all drinking wine," the detective said. And he imagined the men's thoughts toward their visitor: "You are coming to Jesus tonight; that's what is going on tonight."
"The interrogtion may not have been done as well as possible," we were told and Price apparently never did find religion that evening.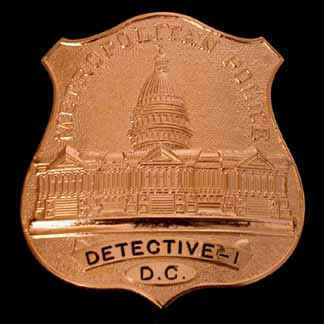 Because the three housemates stuck so close to their alibi of an "intruder," and the lack of any apparent motive on their part to kill Robert, the investigation gravitated away from them.  "Instincts said 'intruder,' " we were told. 
The mostly likely "intruder" to them was Price's brother Michael.  More on that later.
What old leads Detective Wagner has to chase and what new ones may develop  is anyone's guess.  He's still interested in any and all tips.
-posted by Craig