Backseat Striver
Ordinarily it takes about 20 minutes by car to get from Swann Street to Anacostia.  Faster depending on the traffic,  if not made during one of DC's paralytic rush hours, faster still if no stops are made along the way.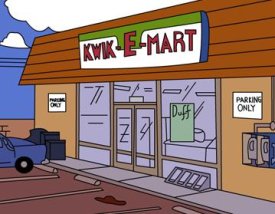 In any event, it's not a trip that very many denizens of Dupont Circle make that often.  
But in early morning hours of August 3, 2006 Joe Price made the trip from his home to the Violent Crime Branch at 3220 Pennsylvania Ave., SE while in the back of an MPD squad car.
It must have been a memorable ride for Price, just moments after his friend of 15 years was brutally slain, mere feet from where he was allegedly sleeping.  But he appeared to have made the best of the trip. 
As we learned last week, the statement from the first officer on the scene, Diane Durham, reported that Price did all the talking when she arrived.
In the back of that MPD cruiser, a Crown Vic, Price was still rather chatty.
Accompanying Price  was the MPD's Jeffrey Folts.  A veteran of the force, Folts was MPD's lead Detective on a case that convicted a District man of first degree sexual abuse, kidnapping and threats against two teenage girls.  His work on that case was commended in this DoJ press release.
Detective Folt's notes from that evening are a brief single page that cover a wide variety of  topics, reflecting what was top-of-mind with Price:  His parents were in the Navy, he'd lived on Constitution Avenue, worked out at Results Gym, and had a downstairs tenant (Sarah Morgan). 
Price seemed to be making small talk asking Folts how long he'd been with the MPD.  But then the conversation finally turned to the topic of the evening; Price asked Folts if his friend was dead.
Price asked if they were going to HQ.  Folts said yes.  "Homicide?" Price asked.  Yes.  He then told Folts that he was a white collar defense attorney. 
A true Washingtonian, Folts was either running through his mental Rolodex or just name dropping when he asked Price if he knew Bernie Grimm.  Yes.  Of course Joe did.  Why he didn't call Bernie then and there remains a mystery. 
When Folts showed up at 1509 Swann, departed and arrived with Price at the VCB  is unclear; messy hand writing may say 0145.  This gap of two hours between the murder and an arrival at HQ raises more questions. 
We'll try and do the math based on the timelines and take into account the one stop they made on the way – at the 7-11 at 14th and Rhode Island Avenue.  Mmmm… Donuts!
-Craig