UPDATED – Run For Daylight
First Down: NFL East.  Welcome legal eagles who've migrated from (a thread on Arent Fox DC layoffs at) Above the Law.  It would be ideal to field a  deep squad of law jocks to give us a firmer grip on  the strategies and tactics we're likely to see from both sides on game days.  Does multiple counts with multiple defendants mean a lot of scrambling, flags, and turnovers?   Free agents welcome.
Second Down:  Deep Throat.  We talk with the occasional investigative reporter following the case and, just as often, they're as confused as we are.  It's a difficult story to cover on both print and broadcast sides and they struggle with the same questions we do: timeline, motives, evidence, biography, the works.  
One would think that after 2+ years, anyone who could've come forward would've come forward.  The $25,000 reward looks even better in this economy.  What to do?  Something of help to the trial – for either defense or prosecution – or information that may responsibly shape the press coverage.  We're just bloggers after all, but for those with information to share, we're happy to connect you with those who are reporting  it.

Third Down: Daybook.  More from the New Yorker, more on ketamine in humans from our sister the vet, more on the physical layout of 1509.  Maybe  something from cousin Morty, a retired criminal court  judge who presided over a circus of a hearing involving a celebrity and large amounts of drugs. But Morty doesn't really do email, so he's going to take time. 
Fourth and goal:   Go deep for The Robert E. Wone Memorial Trust
c/o Holtzman Vogel PLLC
98 Alexandria Pike, Suite 53
Warrenton, VA  20186
Sudden Death:  Zebras.  In response to an early morning comment from another thread, and as a reiteration of our earlier pleas, we welcome guest posts from either the 'home or visiting teams' (to continue the metaphor).  Let's move into the red zone and put some points on the board. We still mostly consider ourselves as referees and will strive to be as impartial as possible.  Please use the contact email to reach out to us for a submission and let us know how you'd like to be identified.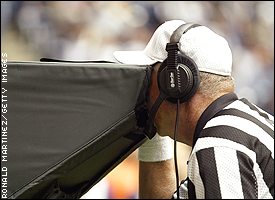 In the interest of fairness to all parties, readers can contribute to the Price, Zaborsky and Ward legal defense fund here:
Carol McGee, Esq., Trustee
Alston & Byrd
The Atlantic Building
950 F Street, NW
Washington, DC 20004
 -posted by Craig