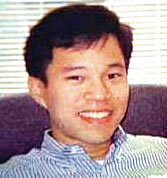 As we write this, ten years ago August 2nd at this very moment, right around 10am, Robert Wone was beginning his workday at Radio Free Asia. He was still getting used to his new-ish position as General Counsel at Radio Free Asia, and his days and evenings were long and full with activity. This day, after a complete day's work, Robert would attend an evening legal seminar and then, as previously arranged, spend the warm summer's night at the house of his old college friend, Joe Price.
Having saved himself the long commute back to Falls Church and again to DC the next morning, he could again arrive fresh at RFA, ready to get on with his work and life on August 3.
Robert would not make it to work at RFA; the next day or ever. The night of August 2nd, 2006, he was murdered at the home Joe Price shared with his domestic partner Victor Zaborsky, and his live-in sex partner Dylan Ward.
In hundreds of posts and thousands of comment threads here and elsewhere, people have tried to piece together what exactly happened that night, who the guilty party or parties are, and why it all happened.
Ten years later, it still makes absolutely no sense. We still cannot begin to imagine the grief that Robert's family, friends and close associates felt then, or now. We continue to stand in awe of Kathy Wone and the iron courage and steadfastness she possesses, and we all still want answers.
Ten years ago today, we lost a good man who was just beginning to come into his full self. Nothing we can do can change that. Ten years has been too long for his murder to remain unsolved, with too little done to hunt down the killers.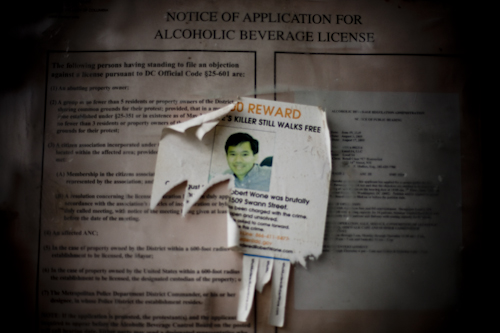 If Robert's murder has touched you, however, there's something you can do. You can make a donation to the Robert Wone Memorial Trust: 45 North Hill Drive, Suite 100  Warrenton, VA  20186.
And, perhaps, there's one more thing. You can talk with people about this mystery. You can ask them what they remember, what names they recall, what friends may have relayed sotto voce in the days and weeks following his murder.You can ask why this murder has gone unsolved, and demand something be done.
The answer is truly out there. And if it's out there, it can still be found.
—The Editors