From a Reliable Source
Much was made, but little seen, about early investigation reports about the contents of Joe Price's computer at his old firm, Arent-Fox. In the immediate aftermath of Robert's murder, DC Police and other law enforcement agencies conducted a number of physical and data searches looking for evidence.
Warrants were issued to search 1509 Swann, Price' BMW and a number of computers. Word surfaced that Price's work PC contained a number of risque photos, but little else surfaced for the public in either the legal filings or as evidence at last summer's obstruction trial.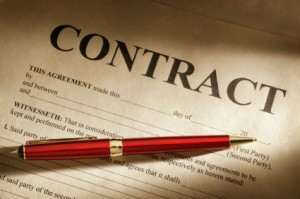 Some had wondered about the existence of a contract between Price and Ward. It's common in some S&M relationships that the specifics, bounds and limitations of what is to transpire, in the bedroom, playroom and beyond, is stipulated in writing. 
Recently we'd heard from a very reliable source, that such a contract was found on Price's office computer.  And from that document, a number of interrogatory and deposition questions were drawn up and posed to the then defendants.
As we all know, during the legal wrangling that preceded the planned October wrongful death civil trial, the defense strategy called for a wall of silence – none but the most simple questions posed to Price, Ward and Zaborsky yielded any answers. 
One question directed at Price was certainly met with stony silence:
"Did Dylan Ward order you to kill Robert Wone?"
We have every reason to trust the source of this tip. Whether the document in question ever surfaces remains to be seen.