The Long, Hot Summer
There's been zero movement or any new filings made to the Wone docket on the Superior Court public database since May 25.  A few deadlines have passed since then: June 1 – all discovery was to have closed, and July 1 was to have been the deadline for filing motions.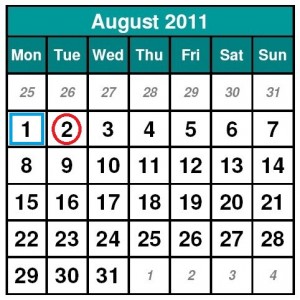 One more deadline looms, August 1 for all dispositive motions to be decided. 
Next Monday, a day before the 5th anniversary of Robert's murder is also a key date on the schedule calendar; there is a motions hearing scheduled before Judge Michael Rankin at 1:45pm. 
That hearing was added to the calendar back on May 5 and with news of a possible settlement and no new motions added to the database, we wondered whether or not the session would take place.
Court staff confirmed that the motions hearing is still a go.  Perhaps that afternoon we'll have some indication of what the next few months look like, if settlement negotiations are still ongoing, and if we should prepare for an October trial.
There's been a lot of talk about a possible settlement with very little news or comment to go by.  Some feel that an agreement may be in the works, but it isn't global – meaning one or two of the threesome has cut a deal, leaving only one or two to face trial this fall. If that's the case, the planned 4-5 week October trial could be truncated and far shorter than expected.  Who knows? Monday could provide some answers.