The Cat is Back
Thanks again to everyone's favorite Cat (from Cleveland) – a longtime and trusted attorney voice here, she sends us this:
"I have no knowledge of anything having to do with this case that is not in the public domain. I've never met any of the people involved. I've never been to Swann Street. I haven't even viewed the Florida residence on Google Maps. After reading everything there is to read for more than a year, I still don't know who murdered Robert Wone. The following is purely hypothetical: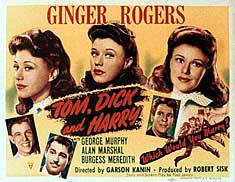 Three guys live together in a love triangle (I'll call them Tom, Dick and Harry). Tom portrays himself as a strong, confident power broker.  Dick is unable to conceive of his life without Tom. Harry is a functioning sociopath whose behavior cannot be rationally explained.
 
Tom invites an old friend to spend the night. Harry decides to kill him. Why? Because Harry has long resented the friend? Because Harry has come to hate Tom? Because the friend once criticized his cooking?
Because Tom has pushed Harry to become his dominatrix while constantly criticizing him as not violent enough, and he wants to show Tom how violent he can be (perhaps he is still angry that, in an act of incredible condescension, Tom once bought him a book called "S&M for Dummies")? To see what it feels like? For another reason?  Because Harry is a sociopath whose behavior cannot be rationally explained.
 
"The guest arrives, and Harry gives him a drink containing an uncommon sedative of some type. The guest retires to the guest room. In his drugged state, he takes off his clothes and drops them on the floor in a pile, even though it is his habit to fold them neatly.  He slips his mouthguard in, lays down on top of the covers and begins to type a short email to his wife on his blackberry. He passes out before he can hit "send" and his arm goes limp, causing the blackberry to fall to the floor.
 
Harry then enters the room. Testing the strength of the sedative, perhaps he pokes the guest with a pin in various places to see if he wakes up. Perhaps he injects him with something. Perhaps he sexually assaults him. Perhaps that is his motive. He then takes a knife and stabs the guest in the heart three times. The knife goes in and comes out slowly and the guest bleeds out into the chest cavity. There is no blood splatter, just a small pool of blood on the guest's chest, overflowing to his back.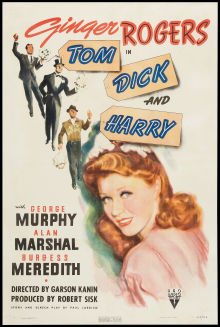 Tom enters the room and either knows or believes that Harry has just killed his friend. Whatever his faults, Tom is protective of those he loves. He orders Harry to go downstairs to unlock the back door, then go take a shower. Tom grabs a towel and wipes the knife clean, intending to remove Harry's prints. Realizing that the knife should have some blood on it, he uses the towel to dab some blood on the blade from his friend's chest.
 
As Tom stands over the body, Dick comes downstairs, maybe because Harry opened the back door and Dick heard the door chime?  Seeing the body, Dick screams. Tom tells Dick that an intruder must have entered the home and stabbed the guest.
He orders Dick to go upstairs to call the police. Not knowing whether the guest was aware of the identity of his attacker, Tom makes no effort to assist his guest. 
 
When the police arrive, Tom does most of the talking. He talks about the spider and the unlocked back door and the made-up intruder, and he says he was upstairs with Dick when they heard noise and came down together.
Dick, secretly fearful that Tom is the killer, tries to convince himself that Tom is telling the truth. He tells himself that he is doing a heroic act that will bind Tom to him forever, and agrees that they came down the stairs together. Later, under questioning, he repeats exactly what Tom told the police at the house.
 
The local keystone cops then botch the investigation badly.  They use the wrong chemical on the surfaces in the home, resulting in false positives for blood splatter all over the house and leading them to initially believe the body was moved and a lengthy clean-up was involved. "