"About pretty much everything. "
Longtime reader Hoya Loya has taken to these pages before with two thoughtful and provocative guest posts.  We welcome him back.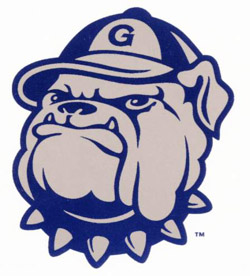 Last February, he tackled the thorny subject of whether there was consentual sex on the night of Robert's murder, and opined that it was extremely unlikely.  
His first contribution here in October, 2009, was a succinct rundown on the key elements that if murder charges were ever filed, who they would more than likely point to, Dylan Ward, was his guess.
Today we share his latest thoughts, based on a fresh viewing of Defendant Joseph Price's interrogation tapes from just hours after the murder, the "Anacostia Dialogues," as they've become known. He zeroes in on a number of statements that Price made to the police that evening and questioned their veracity. 
With thouse doubts in mind, he applied a Latin phrase well known to those in the lawyer trade,and extrapolated from there on the apparent truthfulness of the larger Price narrative:
"Until very recently, I had avoided viewing Joe Price's Anacostia interview. I had read the transcript and just didn't have the time to watch. Big mistake. It was fascinating and possibly revealing in ways the transcript is not, as so many others pointed out when it was originally posted here at WMRW. We do know for sure that Joe is caught in at least one lie, if a white one, when he pretends Victor's phone is his own.
That called to mind the old legal adage, one that first came to my attention as a summer associate back in 1987, when a partner asked me to research its use in legal opinions over the years. Later on, it had its moment in the sun when invoked by F. Lee Bailey regarding Mark Fuhrman in the O.J. trial: "Falsus in uno, falsus in omnibus." Translated roughly, "If one thing it false, it's all false."
"It occurred to me that it might be an interesting intellectual exercise to play out the string and, based on the false statement about the phone, assume that everything else Joe said in the interview is false and misleading, mixing in some speculation, much as a prosecutor or plaintiff's lawyer might in a summation. Where might that lead us? Here goes:
Robert's parents cornered him after the W&M campus tour — his parents?  Or Robert? Have the Won(e)s ever corroborated that story? Doesn't sound like Robert would have been the type to hang back and be quiet, even if his tiger mom and dad were in rare form. 
It was just luck of the draw that Robert was assigned to Joe for his overnight visit? Nah.  Joe assigned committee assignments to Robert? Or did Robert seek them out? 
Robert stayed with Joe when he was considering attending UVA Law School? Only then? Not before? How many times did he stay and for how long?
Robert not partner material? Not likely. 
Robert needed to visit the peons at RFA? No, wanted to visit the peons because that's the type of guy he was … and he wanted to see Joe. And was Joe was angry that Robert stood him up for lunch and wasn't interested in his pitch to RFA? Especially after all he'd done for Robert, including the birthday party and the visit to bedridden Kathy — and now Robert has the nerve to invite himself over for the night?
Burnt steaks? BS. Half a bottle of wine? Each maybe, or half of a big bottle, plus who knows what else. 
Dylan answered the door? No — Victor or Joe did and Victor was angry.  About what?  About Joe's aborted party plans, about the surprise guest, about the trouple thing in general?  
Joe didn't have water with Robert and Dylan in the kitchen or show Robert around. Did he go upstairs to argue with Victor?
Robert was straight as the day is long? Never did anything bad? Joe is playing to public perception — could that perception have been wrong?
In 2006 Robert may have been faithful to Kathy and a non-user, but always straight in the past? No experimentation ever with sex, drugs or alcohol? Or did Joe alone know of secret, private feelings or indiscretions?
One thing Detective Wagner got right — Joe can't say Dylan didn't do it if he wasn't there. Maybe Dylan did do it and Joe knows because he was there.  Or maybe Joe did it. Because contrary to his statements, he does remember pulling the knife out of Robert. And cleaning up the mess because that's when Victor walked in and screamed.
And more than likely, the three got together and agreed on their story and called 911. Without trying to save their friend because by then they were all in deep together.
So Joe proceeded to lie to the police about everything.  Omnibus."