What If We've Hurt, Not Helped?
Of the two questions invariably asked of us over the last two years (the first: 'Who do you think did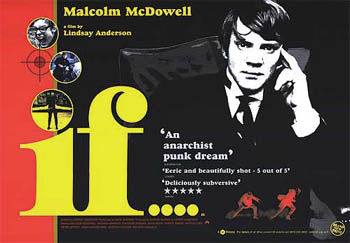 it?'), it was the hardest to answer.
'What effect do you think you've had on the case?' someone would ask, hopefully teeing up an answer that – however we meant it – never seemed to answer the question.
It was usually asked kindly – like a coded compliment, thanking us for our efforts to keep the case active and in the public mind.  (And by 'us' and 'our', we four have always made the point to include the entire wmrw community that grew up around this site.)
We've often heard how some people think we've "…done the Saints' work…" (as a colleague put it to me this week) in keeping this case alive – or, as MPD Chief Lanier might say it, "…very, very active."
But.  If…
What if we've not been working for the saints, but for the devils?  What if our work not only doesn't yield a murder charge but has actually helped the guilty evade prosecution?  What if our efforts affected the trial, the investigation, or the outcome – and not for the better?  What if it would have been better had we never begun any of this?
There are several possibilities.  It seems clear that wmrw ramped up local attention to a case that had languished.  The criminal trial was always going to be messy, but with so many more people watching, the stakes over evidence may have gone up.  Sure, the defense team was going to contest everything they could.  But did they fight just a little bit harder, spend a little more time and money, and try just one more legal gambit than they would have otherwise?  And had fewer people been watching, could Judge Leibovitz have felt just a little more room to find guilt beyond a reasonable doubt?  Re-reading her ruling, you can certainly hear the struggle.
Another possibility is the investigation.  Certainly no-one but the MPD and Secret Service are to blame for the sometimes sloppy work and errors committed in the first days – those first crucial days when most investigators will tell you a crime is either solved or not.  But as we've documented here many times, there was new information coming forward in the months and years that followed, and the possibility that even more could have come.
No better example of this was the appearance of "Old Friend" on this site last week.  Quoting:
"I've phoned the editors over a year ago with a few concerns over getting into any type of involvement with this. I'm married with 2 kids and we keep this kind of drama away from our kids. This is some very serious stuff with a great deal of legal concerns."
How many other people out there know something they haven't shared because of the drama, legal tangles, and media glare?  What if it would have been better to simply keep quiet and not potentially scare off new leads?  We can assure, from direct knowledge, that a number of people wrestled with this, opting for silence in the end.
Finally, we wonder whether spines were stiffened over the last two and a half years – those of the defendants, and of the guilty parties.  It's well established Joe Price was a competitive guy – Old Friend was only the latest in a long line of people who know that Joe intensely liked winning.  AUSA Glenn Kirschner, the MPD detectives, even Judge Leibovitz are convinced the Swann Street Three know more than they've said.  The "Anacostia Dialogues" make clear all three defendants were intent on offering only parts of the story.  But could our efforts have added just that last minor irritation to a team to fight all the more, keep together and stay silent?  Losing is always bad, but perhaps losing to us would have been just  little worse.
And the guilty party or parties – whoever they are – remain hidden in plain view.  It may be irrational to think that, had this case been allowed to fade from public view, they might have come forward – or at least slipped up somehow, dropping the mask for just a moment.  But murder is not rational, guilt is not rational, and guilty people sometimes do surprising things.
There's a final 'If…' that is troublesome.  What if, by asking these very questions, we're giving comfort to the guilty?  What if they see this and think "Ha! You lose!"
It's possible.  Many things are possible.  But there is still an investigation, and there's still a civil trial in the offing.
They're called "surprises" for a reason.