Defendants Provide Answers to Plaintiff's Amended Complaint
On September 29, Covington's Ben Razi entered a Consent Motion for Leave to Amend Complaint.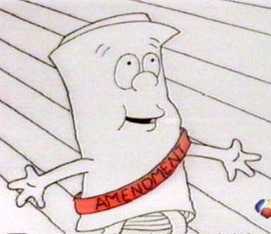 In lieu of answering many of the specific allegations of the Complaint in these February 24 filings, defendants Price, Ward and Zaborsky once again fall back on 5th Amendment privilege against self-incrimination. 
Collectively, the three admit to only a handful of points:
1. Katherine Wone is the Personal Representative of the Estate of Robert Wone (but none have "sufficient information to admit or deny whether Katherine Wone is a citizen and resident of Virginia…)"
2. "Robert Wone was a resident and citizen of Virginia, a lawyer… and worked as the general Counsel for Radio Free Asia…"
3. All three admit that Price and Zaborsky "are domestic partners…"
From there, the three documets provide a couple of small headlines.
Price:

"…admits that he is a licensed attorney and formerly a resident of the District of Columbia…"

Ward:

"….admits that he is currently resides… (in) Miami, Shores, Florida…"

Zaborsky:

"…admits that he was formerly a resident of the District of Columbia…" 
The three defendants are also in agreement on two key points: 
Affirmative Defenses:  "(They) raise the affirmative legal defense that the Plaintiff's claim, in whole or in part, is barred by the applicable statute of limitations… and/or laches."
This may indicate the defense team is not ready to throw in the towel on fighting this case via a vigorous SoL argument. And lastly –
"Defendant(s) reserves the right to amend this Answer at such time when the possibility of further criminal prosecution no longer exists."
Can anyone foresee a point when the three defendants won't be under the threat of further criminal prosecution?  How do they get there from here?
All three docs follow and for reference, the Amended Complaint.
Price:
Ward:
Amended Complaint – September 29, 2010