Is Razi Ramping Up Evidence on Defendants' Sexual Histories? 
Hitting the Superior Court clerk's office on the same day as the Defense Preliminary List of Fact Witnesses for the October Robert Wone wrongful death case, was the companion filing from the Plaintiff. Submitted by Katherine Wone's lead counsel, Covington's Ben Razi, the list runs 36 names.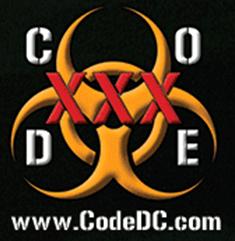 Like the defense list, Razi's includes quite a few of the investigators and principals from the obstruction and conspiracy case. 
From the MPD: Detectives Alemain, Kasul, Lancaster, Lewis, Russell-Brown, Waid, Wagner and Wagner.  Familiar names from the summer trial also include DC Deputy Medical Examiner Dr. Lois Goslinoski, GW Hospital ER Nurse Leah Lujan, EMTs Weaver and Baker, former roommate of the defendants Sarah Morgan and two of Robert's close friends, Tara Ragone and Jason Torchinsky
All three defendants are listed as well as Katherine Wone and Bill and Aimee Won, Robert's parents. 
There are two other names in this alphabetical list that may indictate how Covington and co-counsel Patrick Regan expect to conduct this case – and that may be by putting the sexual histories of one or more of the defendants squarely in front of the jury.
Although considered tame in some circles, the links and pics that follow are possibly NSFW. 
Number 15 on the list is someone by the name of Hassan Maher, of San Antonio, Texas.  Mr. Maher's email address was also included on the list by we chose to redact that for the purposes of this post, much like we deleted other information for privacy reasons on the defense list. 
If one is to take Mr. Hassan's email address and just do a simple Google search, it appears a certain adult-oriented website surfaces in the results, an xtube.com page .  That page's user says his turn ons include, "Into a lot of things and open to experience and trying new things as long as both/all parties are turned on." 
There's nothing else on Mr. Maher's entry on the witness list to indicate his relationship, if one indeed exists, with either Joe Price, Dylan Ward or Victor Zaborsky. 
Number 20 on the list is Jacob Pring of Washington, DC.  According to a Google search, Mr. Pring operates, "An event production company that works closely with the LGBT community." 
One of Mr. Pring's clients includes CODE.  From his website page featuring photos from one of the monthly CODE events, it appears the crowd is into "Leather, Rubber/Latex, Uniforms, Skinheads, Sportsgear." 
Other event photos may indicate Covington's interest in Mr. Pring's business and how it may relate to the defendants.
Several CODE attendees seen in photos on Mr. Pring's very public website are sporting S&M gear that is reminiscent of the paraphernalia that MPD officers recovered from 1509 Swann in execution of the August 2006 search warrants: 
Leather gear, hoods, harnesses, chains, restraints and mouth gags.  Some attendees appear to be simulating (?) sexual acts as well as some engaging in scene play, hot wax being poured on party-goers and one gentleman dressed in little more than a harness, leather jockstrap, collar and wrist restraints being struck on the butt. 
No value judgments here – just a look at what's publicly available from the Court documents and common search engines.  The CODE crowd looks to be having a fun, consentual, and scantily-clad, good time.  If Mr. Pring can be criticized for anything, it's crappy exposures on dozens of CODE party photographs. 
The US Attorney's Office for DC tried for years to get elements of the sexual histories (including what some would consider the more extreme variants of S&M), of defendants Joseph Price and Dylan Ward, introduced as evidence in trial. 
Their efforts were stymied by Judge Lynn Leibovitz during the summer proceedings and were perhaps viewed as too prejudicial to the defense. 
That decision was made with jurors' considerations and deliberations in mind, long before the three defendants waived a trial by jury and put their fates solely in the into the hands of Leibovitz. 
Maybe Razi and Covington have taken a page out of the Government's playbook and hope to succeed in the relatively looser civil court setting, where AUSAs Kirschner, Martin and Leiber came up short in the criminal arena. 
And for those curious about the CODE affairs, there's one this Friday evening, February 25, Crucible, 1816 Half Street, SW in Washington. 
When: Fri, February 25, 10pm – Sat, February 26, 3am
 
Where: 1816 Half St SW, Washington DC 20003 (The Crucible) 
 
Description: It's the CODE you love, but Anything Goes! Fully equipped dungeon space, including sling room, orgy room, and private playrooms. FULL LIQUOR SERVICE. Music by resident DJs Bryan Yamasaki and Erik Lars Evans. 
And the CODEDC website's BUZZ page, some party-goers' comments on previous affairs: 
"CODE was awesome!  There were some seriously twisted puppies there last night … we will for sure be back.  Wall to wall gear – hard play – hot guys." 

"At one point in the demo, when I was on top of Matt and wrapping several layers of duct tape around his head, I heard an audience member suddenly yell out "OH FUCK!". I turned and saw him with his mouth open, in lusty wonder at the vision I had provided. Could you blame him? I was rock hard too!" 
Plaintiff's Preliminary Witness List