Defense Requests Deposition from Lead Detective Bryan Waid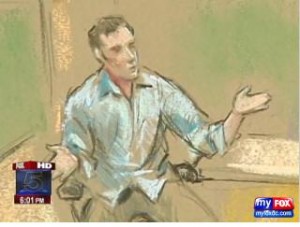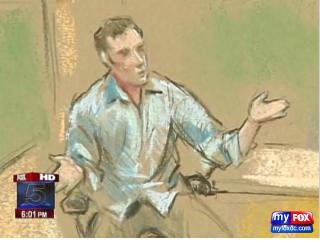 Do you remember Bryan Waid? The Defense certainly hasn't forgotten him.
In the MPD interrogation videos, otherwise known as the  Anacostia Dialogues, MPD Detective Bryan Waid was the most sympathetic of the questioners on the morning of August 3rd.  He allowed long period of silences between his questions to Joe Price; allowing Price to give his unvarnished version of events from the previous evening.
He was not accusatory, the way Detective "Come-to-Jesus" Wagner was, nor was he disbelieving the way Detective Norris was.  Detective Waid went the good guy route;  seeking to get the full version of events according to Price.
On the stand at the criminal trial, Detective Waid was the same calm, reassuring presence, but it was his testimony that was devastating.
He admitted that part of the reason for his nice guy routine was to maintain a relationship with the defendants so that he would be able to follow up and ask additional questions as the investigation unfolded. He recounted how the backyard where the unknown intruder would have scaled the 9-foot retaining fence, only to land in a raised wall of garden plants was completely untouched.  He noticed how the heavy pollen on top of the fence was completely undisturbed, and the spider webs on the branches of the trees were unbroken.
All of this testimony, along with photographs taken that night, satisfied Judge Lynn Leibowitz enough to conclude beyond a reasonable doubt that an unknown intruder did not enter the home at 1509 Swann Street the night of Robert Wone's murder.
Maybe this is why the Defense in the civil suit wants to get in touch with Detective Waid again. 
Detective Waid left the Metropolitan Police Department before the criminal case went to trial in 2010 to take another position in the Sheriff's office in Lee County, Florida.  Because Detective Waid lives 25 miles outside the District of Columbia, they need the Lee County Circuit Court to issue a subpoena to depose Bryan Waid.
This motion looks to be standard operating procedure as the parties move along the discovery and deposition phase of the civil suit.    What remains to be seen is if Detective Waid has more to offer than what he did at the criminal trial in June.
David
Waid Subpoena:
Memorandum in Support: