What Are We Not Asking That We Should?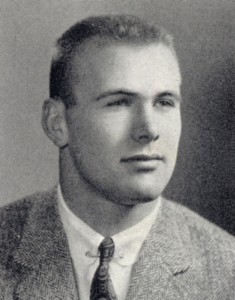 If there was a list of people you might not expect to turn up on this site, Donald Rumsfeld might be near the top. We expect he would be just as surprised to pop up here as well.
But the former Secretary of Defense, now author, is back in the spotlight as he flogs his memoir "Known and Unknown."  And it's that famous quote that inspired the title that has got us thinking anew about how we look at solving this case.
Among his many contributions to history, it may be something Donald Rumsfeld said – not did – that will be most cited.  Speaking at a press briefing on Iraqi WMD on Feb. 12, 2002, Secretary Rumsfeld said this:
"There are known knowns; there are things we know that we know.
There are known unknowns; that is to say there are things that we now know we don't know.
But there are also unknown unknowns – there are things we do not know we don't know."
What this zen koan meant in the context of Iraq is still unclear – with the possible exception of Mr. Rumsfeld's mind.  But like any piece of poetry, it raises a challenge in a different context – that of Robert Wone's murder.  Namely: what don't we know that we don't know? When stuck in a dead end, it can often be helpful to back up and re-examine the pieces of the problem in a different light.  Rummy may have provided us with just such a tool for looking anew at the Wone case.
Although he only laid out three possibilities, the logical end of Mr. Rumsfeld's epistemological proposition is that there are four essential categories of knowlegde:
Known knowns: those things of which we are aware that we know,
Known unknowns: those things of which we are aware that we don't know,
(Unknown knowns: those things that we know, but are unaware of their relevance), and
Unknown unknowns: those things which we are unaware that we don't know.
Known knowns are the easiest to dissect.  We know Joe, Victor and Dylan were in the house when the paramedics arrived.  We know how much of Robert's blood was found in his chest and abdomen.  We know Robert was last independently seen by a third party when he departed his CLE class.  We know he and Joe had pre-arranged for Robert to spend the night at 1509 Swann.
There are others, of course; only some of them introduced as evidence during the criminal trial.  For example: we know a collection of S&M equipment was found at Swann, but this was not introduced during trial.  Regardless, these are facts that are not in dispute and form the first pins of re-constructing what happened that night.  What is the list of known knowns in Robert Wone's murder?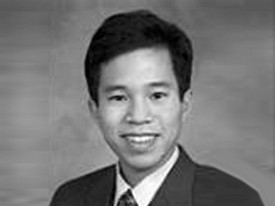 The known unknowns were the most contentious at trial.  Did Robert suffer cardiac tamponade?  If so, for how long, and could it explain his death?  Was the knife found on scene the actual murder weapon, and was the missing knife from Dylan's collection actually found in Washington State?  For purposes of the trial only there were findings of fact for many of these known unknowns; but in reality these remain unresolved.  Answering these questions may form the best pointers to the guilty parties.  What are the known unknowns that must be answered to solve the case?
Unknown knowns may be the most maddening category – how many things are there that we know but are simply overlooking?  The Swann Street Three had no pets in the house: is this in any way relevant?  The defendants say steaks for dinner were burnt before water was thrown on the grill.  Does this matter?   A shower at Swann wasn't working: should we care?  The list could be endless and lead down a thousand blind alleys.  What are those things that we know that we simply don't realize are relevant?
Finally we have unknown unknowns – those things we're simply not even aware we don't know and haven't asked.  The most challenging category, this also seems potentially the most fertile for uncovering new pieces to the puzzle as yet undiscovered.  And they are the most fleeting: simply asking about an unknown unknown immediately moves it into known unknowns.  This is the spot where perhaps crowd-sourcing may work best: What have we not asked about that we need to?
Whether he stumbled into it, or he spoke to a deep understanding of the nature of knowledge, Mr. Rumsfeld's knowns & unknowns answer may offer a system of thought that could help us solve the mysteries of this case.