For Sale, No Sale or Sold? 
According to a large real estate display add in the local community paper, The DuPont Current, 1509 Swann Street is still up for sale and it remains listed at $1,599,000.  Quite a stocking stuffer.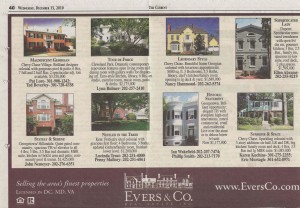 Yet there is some confusion over whether the house is still on the market or not.  Maybe a call into the listing agent will straighten this out but until then, here's the latest.
There is conflicting information on the various real estate websites, and a long time lurking reader checked in recently to share a story he overheard while riding the train not too long ago.  Union Station continues to be a source for news.
Real estate site Redfin shows the house still up for sale and on the market.  Trulia, however, says differently, "Off Market."
And then there was this email from a reader that came in several weeks ago:
"I was on the Acela this morning, headed from Washington to New York, and I overheard the gentleman behind me talking on the phone.  He was establishing some sort of trust/ account/adding to the payroll for his <child> and asked that <the> permanent address be listed as 1509 Swann Street even though < the child> didn't live there full time. 

It took me only a brief moment to remember where I heard this address, and thought I'd email you.  I'm not sure who it was, but the gentleman definitely mentioned using the 1509 Swann Street address several times, and thought you might be interested."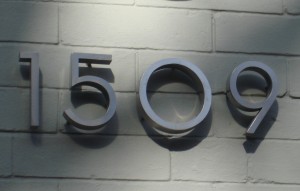 A nice gift for a child no doubt, but $1.6 million is still a hefty chuck of change, even for the healthy real estate market that we're blessed with in the 20009. 
It's a cheesy holiday cliche to say, "It makes a great gift," but when it comes to this property, maybe it isn't and maybe it won't ever be. 
Thanks for the heads up and keen ears Lurker Pal.  For the best photos of the home, fully prepped for sale, look here.