Defense Fires Back on Interpreting the 5th
The level of tension in Covington's conference room on November 10, for Dylan Ward's deposition, must have been off the charts.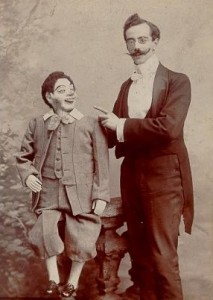 Plaintiff's counsel Ben Razi hammered away at Ward with question after question, while defense counsel Robert Spagnoletti did all the talking for his muted client. 
Razi wanted Ward to directly claim his 5th Amendment privilege but Spag was having none of it.  All the while as this pas de trois was playing out, Robert's widow Kathy Wone was looking on and listening in.
Judge Brook Hedge was conferenced in to try and break the impasse.  Unable to reach agreement on the phone, she scheduled a status hearing to argue the point and asked each side for paper. 
The plaintiffs responded with a Motion to Compel Deposition Testimony from Ward, and the defense has just filed their Joint Opposition to that motion.
Defense counsel argues that DC Civil Rules [30(d)(1)] allows for Spagnoletti to do the talking while his client stayed silent:
"Regardless of who asserts the 5th Amendment privilege, the key component is that the assertion be apparent under the circumstances in a manner that fairly brings it to the attention of the Court. There can be no doubt that the manner in which Mr. Ward asserted his 5th Amendment rights was unambiguous and apparent on its face, and the manner in which he invoked the privilege was appropriate."
Defense maintains that precedent is on their side and quotes a criminal case, People v. Apodaca, 16 Cal. App. 4th 1706, 1714, 21 Cal. Rptr. 2d 14 (CA 1993):
"…the Court expressly held that an attorney may assert the 5th Amendment privilege on behalf of his client, noting that the fact that the privilege is a "personal" one does not bear on the issue.  Declining to accept the argument that the 5th Amendment privilege may only be invoked by the privilege holder, the Court held:

If the lawyer is clearly acting under the authorization of the client, and invokes the client's privilege, there is little point or sense in insisting that the client also personally invoke the privilege."
Before next Wednesday's arguments, the plaintiffs have one more opportunity to respond and a reply memorandum will be filed shortly by them.  The subsequent depositions of Ward's co-defendants Price and Zaborsky will no doubt be shaped by her ruling on this matter.  Those sessions had been scheduled and were supposed to have concluded, but this dust up postponed those visits to the Covington offices.
DEFENDANTS' JOINT OPPOSITION TO PLAINTIFF'S MOTION TO COMPEL DEPOSITION TESTIMONY OR FIFTH AMENDMENT INVOCATIONS BY DEFENDANT WARD