Dylan Ward's Eerily Quiet Deposition
On November 10, a meeting room at the Pennsylvania Avenue law offices of Covington and Burling quickly filled up with people for a deposition in an impending civil suit.  If a meeting like this had happened five years ago, one of those people in the room could very well have been Robert Wone, then a young associate at Covington, with a bright future ahead of him.
Instead of Robert being present, it was his absence that filled that room.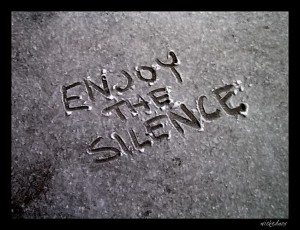 The purpose of this meeting was to depose defendant Dylan Ward.   While Ward answered a few basic questions, when he was asked about anything regarding Robert Wone, he clammed up.
Co-starring in Ward's Silent Movie was his counsel, Robert Spagnoletti, who answered all the questions directed at Ward about Robert Wone with a terse, "I'm instructing Mr. Ward not to answer that question so as to preserve his fifth-amendment privilege."
Even when asked by Ben Razi if he was going to "accept his counsel's instructions," Ward remained silent and Spagnoletti, literally his mouthpiece, would answer for his client each and every time.
Spagnoletti's front and center role in the deposition seems at odds with his statement at the last status hearing that Ralph Spooner would be taking over lead duties while he remained in the background.
In question after question from Kathy Wone's counsel Ben Razi, Spagnoletti repeated the same phrase until the impasse became so great that both parties, exasperated, agreed to halt the deposition and call the Court and Judge Brooke Hedge for a ruling.
While the parties were separated by a wide gulf, the point they were arguing over was narrow.  It all came down to whether a defendants must personally assert their fifth-amendment right or whether their counsel could assert the right for them.
A short conference call settled the dispute somewhat.  This 5th amendment point of order will be hashed out on December 8; at the next status hearing.
All of this drama played out in front of the plaintiff herself, Kathy Wone.
Before Ward sealed his lips for the day, he did offer a few tidbits about what he has been doing since being acquitted on criminal charges back in June.  He has not returned to work stating that he is unemployed.  He is only working "very part time" in his massage therapy practice, and considers himself a "writer of educational materials and massage therapist."
Both parties agreed that going forward with depositions for the two other defendants, Joe Price and Victor Zaborsky, would be fruitless until Judge Hedge rules.  Both of those depositions were supposed to have been completed by now, and will no doubt be scheduled for a later date after Judge Hedge rules on the pending issue: a plaintiff motion to compel Ward to mouth the 5th Amendment invocations himself.  The aborted deposition transcript, complete with the Hedge conference call, was attached to that filing.
That decision will determine whether his former housemates too, can or cannot remain dead silent.
-posted by David