Set Another Place at the Table
In Harry Jaffe's treatise, we're told that Eric Holder gave Robert's close friend Jason Torchinsky "…the sense that Robert Wone was considered part of the Covington family…"  and that the law firm would represent the Wone family in every way possible.  So far that has proven to be the case.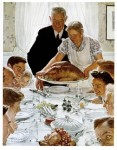 That family grew by one more this week.  Just announced as an addition to the legal team is Charles Kitcher, a 30 year-old associate with the firm.
The holidays can be trying times for all families; especially challenging no doubt for the many that were touched and ripped apart by Robert's murder. 
As we come up on the two-year anniversary of this project, our family remains grateful for the highly dedicated, passionate and somewhat unorthodox larger family that has chosen to congregate here.
And once again we ask readers remember Robert's life and his many good deeds by considering a contribution to the Wone Memorial Trust. Please send those sizable checks here:
Wone Memorial Trust  c/o  Holtzman Vogel, PLLC
45 North Hill Drive, Suite 100
Warrenton, VA   20186