"Dylan Ward" Re-emerges in Florida…and In Fiction
We've long suspected the Swann Street threesome ceased living together in part or toto even before this Spring's trial began.  There's been hard evidence and strong suggestions that each of the three may have gone their separate ways.  If that's truly the case, we shall say only mazel tov.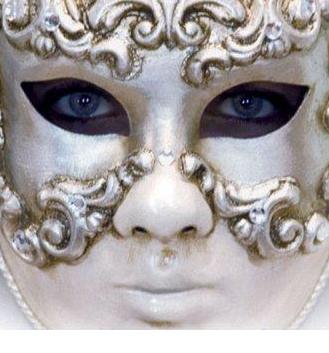 Where exactly they are currently isn't certain, but clearly the most far-traveling of the trio is Dylan Ward.  Months before the trial we saw him pop up in Florida several times…although not always under his full name.
Now, like the snowbirds returning to their familiar haunts, Dylan appears to be coming back to the career that has sustained him the longest: massage therapy.
But that's not the only place "Dylan Ward" is appearing these days. There's another Ward loose in another town.  And while Florida's Dylan promises "complete wellness for your body, mind and spirit,"  his northern namesake is said to "break the rules, live dangerously…maybe too dangerously."
Where you can find them both…after the jump.
First to Florida, and a handsome new ad placed with an online search service for one Dylan Ward.
"Massage is my calling," he begins; "…my massages are tailored to you."
At the reasonable rate of $90 for an hour ($150 for 1 1/2), Mr. Ward describes your experience:
"I am a gentle, intuitive, intense, caring man who promises to listen and give you an open heart, my complete attention, and exceptional manual skill.

"My massages are tailored to you. If you seek blissful relaxation, I offer you the sensual, smooth strokes of Swedish massage. If you desire a more profound experience, I offer you the slow, warming moves of Deep Tissue work. If certain points on your body cry out for focused attention, or if your muscles feel locked and shortened, I offer you the precise, therapeutic compressions and yogic stretches of Thai massage. You can have it all, or mix and match to create an experience suited to you.

"I work on a table or mat, depending on the type of work you prefer. I use my whole body: hands, forearms, elbows, knees, feet to apply pressure with varying degrees of precision and strength. For gliding strokes, I use unscented Biotone massage cream or lotion."
We questioned – and still do – the legitimacy of this ad: could someone be setting him up, we wondered?  Would someone who tried so hard to cloak his identity be so forward?  Does the text marry with the same Dylan who produced the previous two ads?
A quick call to the number listed put us in contact directly with Dylan.  (We did not arrange for a massage.)
This doesn't mean the ad is legit: someone could still be punking him…or us.  But if nothing else, the photo bears a striking resemblance to Washington's own chef-turned-masseuse.
And there's another Dylan Ward on the prowl of late – literally.
First published in 2007, the young-adult "Blue Blood" vampire series by Melissa de la Cruz now extends to six books – the most recent, "Misguided Angel" hitting the market only this week.
Vampires are everywhere lately, earning their creators huge payoffs.  For our part we've payed zero attention to any Vampire Diary, and couldn't have cared less about choosing sides in the lame Team Edward/Jacob war (although, admittedly, several of us were big fang-boys of Team Godric.)
The "Blue Blood" series tracks a secret society of vampires (and their human allies) who sailed on the Mayflower and now lurk and pout about in New York as beautiful, wealthy and powerful socialites.
Apparently there is a war going on (of course) between two types of vampires – the "good" blue bloods and the "evil" silver bloods.  "Dylan Ward" is a shadowy figure of uncertain allegiance who is also known as Xathanael, a supposed dark angel known as "the Hidden One."
An author himself, one wonders if Dylan appreciates the life and story arc of his fictional namesake.
Who is "Dylan Ward"?  An itinerant student, he's described as:
"…a sad faced boy with long lashes, smoldering eyes, and a tarnished reputation, dark eyebrows, dark sideburns that curled around his ears, big sad eyes, cute, skinny.  Polite, not condescending towards the school's staff and service workers."
And? Someone who:
"…broke the rules and let anything happen.  He (lives) a bit dangerously, breaking the rules and acting spontaneously. Maybe too dangerously."
Dylan…and Dylan: best luck in your adventures.
And to quote author de la Cruz:
"A word of advice: if and when you decide to start dating, make sure that your potential mate is A) NOT a Silver Blood and B) not the spawn of Lucifer."
Happy Halloween.
–posted by Doug