What Wasn't Asked in the First Wone Trial, and What Should Be Asked in the Next
Like all court followers, we've had one eye on next year's civil trial and the other, on DC's current court-house drama, the Chandra Levy/Ingmar Guandique trial.  Perhaps that's one result of spending two-plus years trying to unlock an unsolved murder puzzle.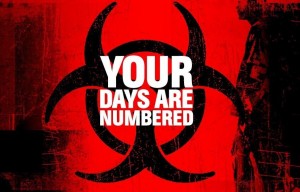 Both trials have captured newspaper headlines and evening news updates.  But truth be told, the differences outweigh the similarities between the case of Chandra Levy's murder and that of Robert Wone.  There's virtually no mystery as to how or when Chandra died, the evidence linking Guandique to her murder appears (from a distance) fairly convincing (although circumstantial), and once a verdict is rendered that will be that.
And of course, one's a murder trial…the other wasn't.  Yet.
Another key difference is that the Guandique trial will be decided not from the bench but in the locked confines of a jury room.  Twelve women and men (with additional alternates) will try to sort through the evidence, experts and arguments and reach a definitive statement about Guandique's innocence or guilt.
As of this writing, voie direis wrapping as prospective jurors are sized up by the judge, the legal teams and their consultants.  Much like the Wone jury selection would have worked, press can't see what's happening but can listen in via mics and a speaker.  TBD.com has been collecting a variety of the media reports and what reporters are hearing from the process.  Many were called.  Only 16 will be chosen…and 12 called to voice.
As per DC Court needs, scores of potential jurors were gathered.  They first received a questionnaire, to help both sides sort out who could be impartial, and who they would most want to sit or strike.   Which got us to thinking…what would the Wone questionnaire have looked like?  And perhaps more importantly, what should it include next fall as the civil trial jury is seated?  Let's hack a juror questionnaire and see where it goes.
First, a comparison.  As reported by TBDJustice's Sarah Larimer, the Guandique potentials fielded 55 questions that ranged across the board.  55 may seem like a lot, but as we learned six months ago, the process of jury selection is…delicate.
So…what should be asked of the prospective Wone jury?  Some questions are gimmes: age, gender, occupation, education, time in the District.  Some are obvious filters: have you or anyone in close to you ever been attacked?  Have you ever had dealings with the MPD?  Have you ever been on a trial jury before?  Have you or a close friend or family member ever been accused of assault…or murder?
The Guandique pool was asked extensive questions about gang activity and ethnic – read Hispanic – background.
"Do you know anyone who has belonged to a gang or been a target or victim of gang violence?"
"In this case you may hear testimony from witnesses who are members of a gang or former members of a gang. Would this fact cause you to automatically reject or disbelieve his or her testimony?"
"Do you believe that individuals affiliated with Mara Salvatrucha/MS-13 are likely

engaged in criminal conduct?"

"Do you have any training or experience as a translator of the Spanish language?"

"Are you aware of holding any negative feelings or opinions towards people of Hispanic or

Latino ethnicity?"
More questions follow; among them, media glare and awareness of the big players named in this case.  All, as they say, to sort the most objective jury possible.  Which begs the question: what would an objective Wone jury look like?  Who would the be?  How would they answer the questionnaire.   And what should be asked of them?
Our resident hack has prepared one sample of what the questionnaire should look like.  While we used the Guandique criminal trial questionnaire as a template, we overlaid likely questions a civil jury may be asked as well.   And we wonder what other questions should be asked.
–posted by Doug and Craig
The "Wone Trial Questionaire"
The Guandique Questionaire