Post Production
We're still waiting for the next document to hit, the expected defense response to the plaintiffs motion to compel third-party documents.  We thought it would surface this week but it hasn't hit the clerk's office yet.  We'll keep an eye on the database today just in case it gets filed this afternoon.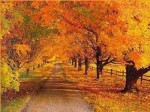 But let's be honest; thirteen months until the trial, sporadic filings until then and an uncertain schedule lays ahead. We've been maintaining a three post per week frequency since the earth cooled and that may be difficult to sustain in the out months.  We're entering the desert. 
We'll try our best, have a few ideas in mind regarding user-generated content and we may also lean on readers for more guest posts.
We're holding a couple fun posts for next Monday and Wednesday, so in lieu of anything fresh today, a look ahead to the coming weeks.  We expect to start rolling out government exhibits admitted as evidence in the criminal trial:  The stipulations, GWU ER docs, more Price-Ward-Zaborsky emails, burglary grand jury testimony and perhaps color crime scene photos.
With any luck and for the sake of history, we'll also pull the trial transcripts and post those, all twenty-two days worth, morning and afternoon sessions.
So as the lazy, hazy, crazy days of Summer wind down, we're taking today off.