What 'State of Mind' Do The Emails Suggest?
Emails, cards, letters, telephone calls.
Through much of the trial (and a fair amount of lead-up to it) we heard repeatedly from prosecutors that these records would reveal important information as to Price, Ward and Zaborsky's 'state of mind' around the time of Robert's murder.  For her part, Judge Leibovitz was sympathetic to the argument.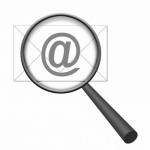 However at trial, due to a series of stipulations and agreed-to redactions, much of these records were never entered as fact.  The most we heard – and the most Leibovitz in her role as 'finder of fact' could consider – were passing references from Glenn Kirschner to a troubled home life: one where Dylan was pulling away from Joe, where Joe was pained by this and looking for options, and Victor seemed all but invisible.
These brief references suggested a family in trouble, looking to find a new way of existing together.  We can now present at least a few extended communications that were only hinted at.
So far, the plaintiff's attorneys have echoed the 'state of mind' argument in seeking the records, but they have augmented it as well.  In the recently unsealed "Memorandum of Points and Authorities in Support…" (legal sticklers will find the rest of the title at the linked document), Covington's Dan Suleiman et. al. noted:
"Defendants' telephone and email records will necessarily reveal information regarding the communications among the Defendants and third parties in and around the time of Mr. Wone's murder."
This goes beyond state of mind, raising the specter of 'third parties' – who they are, what they knew, and what it may say about the events of August 2, 2006.
The answers to those questions may be forthcoming in the weeks ahead.  For the moment, the actual emails:  First, from Exhibit E:  This email was sent from Joe Price's Arent Fox account to Dylan Ward's Verizon account, and time stamped Tuesday June 20, 2006, at 1:47pm.
Subject: thanks for the card

Dylan,  Thanks for the card.  I appreciate the thought – and the communication.

I'm not sure what to say in response.  I'm not perturbed – just scared and upset.  It has taken a couple of weeks, but it finally sank in that your disinterest and pushing away was not a momentary thing.  Coming back to the same situation, having been gone from you for the weekend, is – I suppose – when it really hit me.

As you know, I have some experience with losing sexual interest in my partners and that was never pleasant, but, in no small part because of that experience, being on the other side is decidedly worse.  My personal experience has always been that the light doesn't come on again once it goes off.  I know that you are not me, but it is nevertheless neve racking and i've spent the past couple of days obsessing about why this happened and how, hunting for some clue or understanding, but finding none.

I'm sorry the job change is so stressful.  That would be nice if that were all that was causing your loss of attraction, but that is hard to imagine for me.  I feared that the change would be tough and thought my affections and attentions would be helpful, not annoying.  That makes being pushed away that much harder as I'm really not sure what else to do to be supportive of you during this challenging time.  I know withdrawing and isolating are patterns for you during times of stress, but that is not easy to deal with as someon who loves and cares for you and wants to "be there" for you when you [sic] under duress.

Not sure what is next.  I don't want and would be put off by having you feign attraction.  I also don't want and won't put you in a situation where you literally have to evade my physical attention, so I will continue to give you some space.  Frankly that is easier for me too, as being pushed away is not something I was enduring very well.

Guess we wait and see what happens and hope for the best.   Joe
Next, from Exhibit A, this chain represents emails sent on Sunday July 9, 2006, between Joe, again from his Arent Fox account and Dylan at his Verizon account.  Approximately two-thirds of a month have followed since Joe's email, with little less than a month before Robert would come and stay the night at Swann Street.
From: Price, Joseph   Sent: 11:37am   Subject: no idea if this would interest you, but…
here is a guy that has emailed me from Alt.com a few times.  I could suggest a date/time to meet (just for drinks so we could see what we think).  If you'd rather now, no worries, I'm happy to have you all to myself too.  🙂
Here is what his profile says:  (five lines redacted)
From: Dylan Ward   Sent: 1:57pm   Subject: RE: no idea if this would interest you, but…

Hmmm… Scary idea, but I guess we could try… When/where were you thinking?  🙂

Just finished with Bess.  Time to study.  Kiss.  D
From: Price, Joseph   Sent: 2:02pm  Subject: RE: no idea if this would interest you, but…
"Scary"?  Hey love-of-my-life, I'm happy to give a third a try but only if you would like to try it.  If you'd rather not, no worries at all.  🙂
If 'scary' means you are interested but that it is a little intimidating (I think it is), then we can give it a gry, and I would think while Vic is gone, maybe next Thursday evening?  We could just meet him for drinks at our place or at a bar and see what we think.  [two lines redacted]
Let's chat more, whatever happens (or doesn't) is fine by me.  🙂
Works sucks and we have no AC here.  Ugh.
Now sure when we are leaving for the kids.  Any interest in going?   Love,  Joe
From: Dylan Ward   Sent: 2:05pm  Subject: RE: no idea if this would interest you, but…
Yes.  Intimidating.  But we can try.  Can't know what it's like without trying.  : )  Let's chat more.  My parents get here thursday, but I'm not sure of the time…

Sorry can't go to kids.  I'm just finishing my email and then have to start studying.   D
From Price, Joseph  Sent 2:09pm  Subject: RE: no idea if this would interest you, but…
okay, we will have to see what works scheduling wise — with your parents coming it may be a little tough.  What did you have in mind in terms of spending time with your folks?    Joe
-posted by Doug