What Could Possibly be in There?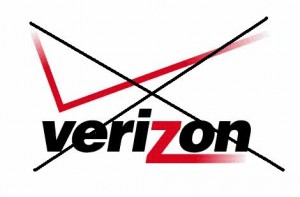 Last Monday, the defense motioned to seal the plaintiff's motion to subpoena the Price, Ward and Zaborsky phone and e-mail records from Verizon.  Now, taking that one step further, the defense has moved towards the wholesale opposition of the plaintiffs even getting a look at the records.
This just into the clerk's office:
08/12/2010:  Defendants' Joint Opposition to Plaintiff's Motion for Issuance of a Commission Asking the Supreme Court of New York, New York County, to Issue a Subpoena Compelling Verizon Communications, Inc. to Produce Defendant's Telephone and E-Mail Records from the Relevant Time Period Filed.
Saturday's item by the Post's Keith Alexander had this: "…attorneys for the three men objected to the records request, arguing that it is a violation of their clients' privacy." (emphasis ours)
Why do simple privacy concerns not make sense here?  Discuss, after the jump.
In the government's obstruction case, phone and e-mail records were also pulled.  The defense may have motioned to keep them out of that trial as well, but those efforts failed.  We learned that a thorough examination of the communications traffic by the USAO yielded no smoking guns.
So what is it then?  At the trial, by way of e-emails and cards, we heard of strains in the relationships, with Dylan Ward possibly pulling away from Joe Price, and friction between Joe and Victor.  Perhaps there is something in these records that did not make into the government's sanitized case.
Something the defense may consider prejudicial?  Something more inflammatory than we have already seen?  That's what we're hearing.
We hope to have this joint defense motion later today (if that isn't sealed) to see what can be divined from the language.  We'll update and post the document when he know for certain.
Until then, we're just left to wonder what parts of these records the defense is so hell bent on keeping private.
-posted by Craig