Both Sides Work Towards a Trial Date
The first order of business for Judge Brook Hedge in the wrongful death civil suit was to set some deadlines going forward.  She wanted to see each side's proposed scheduling orders by August 6.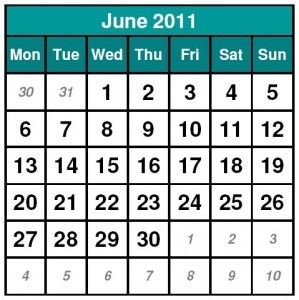 They've been submitted.  Today, August 13, marks another deadline: due is the Defendants' Responses to Plaintiff's First Set of Interrogatories and Document requests.
As far as the calendar and future deadlines go, as per Hedge's July 7 order, plaintiff and defense counsel have exchanged their thoughts on timing but have failed to reach agreement on a schedule.
While the defense seemed to be foot dragging on scheduling in the criminal trial, they are now playing hurry up.   A major point of contention between sides in when discovery is to close.
After some initial confusion at the Superior Court Clerk's office, we've pulled those scheduling order docs.   The defense schedule was just submitted as an attachment with very little text to accompany.
The plaintiff's statement that accompanied their proposed schedule notes the delays that were imposed while the criminal trial was pending, and the failure so far by the defense to "produce even one document in the case."
And if you thought you've heard the last of Judge Lynn Leibovitz, you're mistaken.
The defense wants discovery to close on December 20, 2010.  The plaintiffs suggest extending that deadline to March 15,2011, arguing that since the case was stayed for 16 months, Kathy Wone "…was precluded from taking even the most basic discovery from the Defendants or third parties regarding her husband's murder."
It appears they want an extra three months to turn over every rock.  Kathy Wone's attorney, Ben Razi, then goes on to mine the money quotes from Leibovitz' ruling on her struggle with moral and evidentiary certainty and BARD:
"Mr. Price very likely tampered with and altered the murder weapon, and that he lied about his conduct in this regard to police with obstructive purpose…I find that it is very likely Mr. Price altered or destroyed evidence at the scene with the specific intent to reduce its value as evidence in the imminent investigation of the death of Robert Wone."

"It is very probable that the government's theory is correct, that even if the defendants did not participate in the murder some or all of them knew enough about the circumstances of it to provide helpful information to law enforcement and have chosen to withhold that information for reasons of their own."

"Overall, the defendants' story that an intruder committed the offense is incredible beyond a reasonable doubt."
Expect to see and hear more of that.
Both sides appear in agreement on one element, a March deadline for ADR (Mediation/Case Evaluation).  The plaintiff schedule goes as far as penciling in a trial date, June 13, 2011.
That could allow us just enough time to figure out how the civil process (and clerk's office) works.
-posted by Craig
Defense's Proposed Scheduling Order
Plaintiff's Proposed Scheduling Order