And So Are All Documents…For The Moment
A funny thing happened on the way to the clerk's office…
August has proven to be a busy month, at least with regard to Kathy Wone's pending civil case.  Last week, Daniel Suleiman filed a plaintiff's motion asking the Supreme Court of New York to issue a subpoena compelling Verizon to produce the defendant's phone and email records for the period around August 2nd, 2006.   The reason: such records are evidence of Price, Ward and Zaborsky's state of mind, and also a snapshot as to the state of their relationships.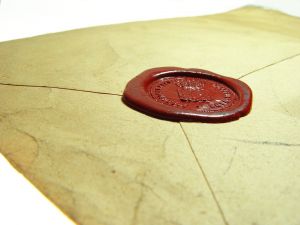 Further motions in support were filed, followed by a new filing from defense attorney Craig Roswell: "Defendant's Joint Motion to Seal Plaintiff's Motion for Issuance of a Commission to Verizon Communications, Inc., and to Seal Defendants' Memorandum of Points and authorities in Support Thereof."
Thinking these documents could provide insight into the pending case, we trotted ourselves down to Moultrie, paper in hand, to print up a batch of documents.  Just like old times.
But we got a new surprise. The Civil Division's offices on 5 are one floor above the criminal division, and a step up, too, in terms of efficiency.   We need to make a new set of friends up there.
We soon found relevant records to Docket Item 2008 CA 008315 B, but trying to access any of them were unable to connect to the court's database.
One, then two staffers began puzzling over the problem until a third staffer, looking at the docket number, nodded her head and said, "Oh, the Wone case…I just finished that one."
"That one" referred to Roswell's motions to seal.  With that motion pending, all relevant motions are now treated as sealed until Judge Brook Hedge rules on them, and thus not publicly available.  If the judge rules in the defendant's favor, they will remain sealed; if not, they will be then again made public.
Perhaps far more interesting than that motion is the proposed scheduling order submitted by Kathy Wone's attorney, Ben Razi, that's also holed up at Moutlrie.  Will Judge Hedge rule in favor of transparency and let the sunshine in at the September, 10 status hearing?
Aug. 6, 2010 – Statement in Support of Plaintiff's Proposed Scheduling Order Filed.  Submitted 08/06/2010 18:26. ms Attorney: RAZI, Mr BENJAMIN J. – ESTATE OF ROBERT E WONE (PLAINTIFF)
So another summer brings another waiting game.  We just hope this one ends before the season does.
-posted by Doug