Is the Enemy of our Enemy (Injustice) our Friend?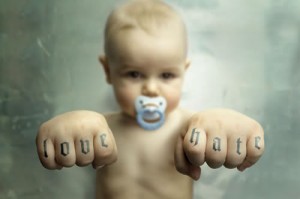 Last week's edition of the  Washington Blade featured a news item by Lou Chibbaro, on a lengthy and strongly worded statement on the not guilty verdict in last month's obstruction trial. 
It was released by Rev. Anthony Evans, leader of the National Black Church Initiative, one of the last people we thought would be interested in the Wone case and trial.
Minister denounces HRC silence on Wone verdict

"A D.C. minister who emerged as an outspoken opponent of the city's same-sex marriage law has denounced the Human Rights Campaign and other LGBT groups for not speaking out against the acquittal of three gay men implicated in the Robert Wone murder case.  Rev. Anthony Evans, president of the National Black Church Initiative, was referencing a D.C. Superior Court judge's decision June 29 acquitting Joseph Price, Victor Zaborsky and Dylan Ward of charges stemming from the 2006 murder of local attorney Robert Wone."
Despite his efforts fighting same-sex marriage, and his not-so-thinnly-veiled political motivations for taking HRC to task, Evan's statement and Chibarro's piece raises an interesting question: What should the response have been, if any, from Gay, Inc., on Robert's murder and investigation? 
The HRC response and full NCBI document follows.
Evans' language was strong:
"Outcries are heard loud and clear when these [gay] organizations or members of their community are wronged – what kind of hypocrisy is at play when they refuse to respond when homosexuals perpetrate a wrong?  Where is the Human Rights Campaign press release on this?  The smell of hypocrisy stinks in the case."
Chibbaro gets the HRC on record responding to Evans' accusations:
"Michael Cole, an HRC spokesperson, said the group speaks out on hate crimes against gays and other minorities, but it's not within its purview to comment on other criminal cases. Police and prosecutors did not classify the Wone case as a hate crime.

"We follow and comment on issues of crimes against our community because one of the critical pieces of work that we deal with is protecting our community from hate crimes," Cole said."
Maybe one of the positive effects of the muted media coverage of Robert's case is that it was never turned into a political football by combatants on either side of the gay agenda.  Or are all who hate crime, despite their politics, welcome in the long delayed pursuit of justice?
-posted by Craig