Judge Brook Hedge Keeps Things Moving
It really wasn't our intention to be posting every day, but…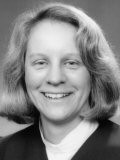 Wasting no time, Judge Brook Hedge issued her first order since the criminal verdict came down last Tuesday.  She officially lifted the stay on the civil case and requested counsel on both sides to "…meet and confer as to a proposed schedule for this case…"
Eleven attorneys at five separate firms comprise the teams.  Under the heading of, "You dance with the ones that brung sprung you," Defendant Dylan Ward continues to retain David Scherlter and Robert Spagnoletti.  Price and Zaborsky have separate teams working on their behalf this time:
David Schertler, Esquire, Robert Spagnoletti, Esquire
Schertler & & Onorato LLP  Counsel for Defendant Dylan M. Ward

Frank F. Daily, Esquire, Sean P. Edwards, Esquire, Larissa N. Byers, Esquire
The Law Offices of Frank F. Daily, P.A.   Counsel for Defendant Victor Zaborsky

Craig D. Roswell, Esquire, Heather B. Nelson, Esquire
Niles, Barton & Wilmer, LLP   Counsel for Defendant Joseph Price

Benjamin J. Razi, Esquire, Stephen W. Rodger, Esquire,  Daniel Suleiman
Covington & Burling LLP   Counsel for Plaintiff

Patrick M. Regan, Esquire
Regan Zambri & Long, PLLC  Counsel for Plaintiff
Hedge wants them to come to agreement on a schedule and submit by August 6, about a month ahead of the next status hearing in the case.  If  they cannot reach an agreement, she still wants to see their separate proposed scheduling thoughts. 
The full order follows.
-posted by Craig