And Redraw the Battle Lines
Now that the criminal trial has reached it's conclusion, the legal battle shifts.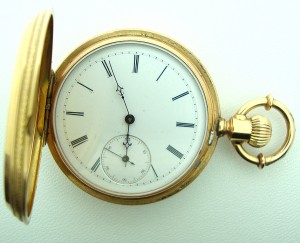 It's no longer the United States v. Price, Ward and Zaborsky, now, the Estate of Robert E. Wone (his widow Katherine as personal representative) and all the firepower Covington can muster, will square off against the threesome. 
The last status hearing was in September 2009, and the next one with Judge Brook Hedge presiding, will be in about two months, on September 10 in room 517 of Moultrie. 
In the coming weeks we'll profile the new legal teams and catch up on the most recent filings.  Some smart readers have already gotten a head start by zeroing in on the insurance angle with the defendants' Maryland counsel.  
We know there are some old motions waiting in the clerk's office that may show which way the plaintiffs are headed:
02/19/2009  Plaintiff's Motion for Issuance of a Commission Asking the Supreme Court of New York, New York County, to Issue a Subpoena Compelling Verizon Communications Inc. to Produce Defendants' Telephone and EMail Records from the Relevant Time Period Filed. Submitted Attorney: RAZI, Mr BENJAMIN J
Beyond the next hearing, the clock continues to tick on other matters.
Judge hedge has already laid out an aggressive schedule. 
09/18/2009  The following event: Status Hearing scheduled for 09/18/2009 at 10:00 am has been resulted as follows:

Parties have (45) forty five days from the Jury Verdict in the criminal trial to complete all discovery in the Civil Case and (75) seventy five days from the Jury Verdict in the criminal trial to complete deposition for both sides in the Civil Case.  Judge Hedge (ph). Judge: HEDGE, BROOK Location: Courtroom 517
If these dates hold, all discovery is to be completed by Friday, August 13.  Depositions are to be finalized by Sunday, September 12, only days after the next status.
At the last status hearing, Legal Times' Mike Scarcella quoted Hedge as saying she wanted to move the case,  "expeditiously."  This is going to make for a busy month or two.  It's back to the clerk's office and back to Moultrie.  
Scarcella also reported that none of the defendants were in attendance at the last status, but we've already got September 10 inked in on our calendars.
-posted by Craig