And Why This Doesn't End With Today's Decision
It can be easy to lose sight of the reason so many of us have returned, repeatedly, to the unanswered questions of Robert Wone's murder on August 2nd, 2006.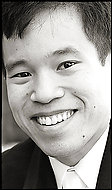 It can be hard to keep clear sight – through the tangle of facts, allegations, evidence and challenges – of what is known, and what is mere allegation.
It can be easy to point fingers, accuse, and lose temper when confronted with facts or ideas that don't fit preconceived notions or carefully considered opinions.
It can be hard to keep our ears open and minds clear when given new ideas that challenge our beliefs.  It's easy to believe the worst in people.  It's hard to extend the benefit of doubt.
This community has undertaken a 19-month journey: from the 2008 indictment of Dylan Ward to the closing arguments of two extraordinary legal teams, both engaged in a legal joust to prove the rightness of their case. It has been exhausting for all involved – the Wone family, the Swann Street family, and for all who have come here.
Yet the truth is that this does not end today.  Yes, there will be decisions and findings of fact by Judge Leibovitz as to the charges brought against Joseph Price, Victor Zaborsky and Dylan Ward.
But that's not the end.
If any guilty verdicts are returned, there will be appeals.  Simultaneously the wrongful death civil suit brought by Kathy Wone will begin soon – a trial where much of what was not ruled relevant in this case will be admissible.
And there is the hammer of prison.  If any of the Swann Street housemates are found guilty, they will be facing serious prison time.  There's nothing like the promise of two decades in jail to loosen tongues.
No murder charges have yet been brought – but that could change, depending on verdicts, knowledge, and the willingness of anyone to come forward to admit the truth and get right with Robert.
Know this: we are not going anywhere, and will continue to provide a place for all those who seek justice for Robert to come, engage, discuss, disagree…and perhaps, contribute to the answer of who murdered Robert Wone.
And to everyone who comes here, regardless of your support for defense or prosecution, we can all agree one of the best tributes to Robert Wone is a contribution to the Robert Wone Memorial Trust Fund.