Government's Oppositional Motion to Acquit Highlights Defendants' Relationship
In AUSA Glenn Kirschner's closing argument he started off very strong by saying the defendants story of how the events occurred on the night Robert was murdered was not consistent with"normal human action."  He says that when Joe and Victor discovered Robert's body "slaughtered in your guest bedroom, what is the very next thing you would do, but make a beeline to check to see if your loved was OK."  Of, course, in this situation the loved one he is talking about is Dylan Ward, who was, according to their statements, asleep in his bedroom.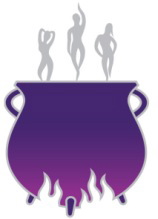 (Read the Defense's Motion to Acquit, and the Government's Opposition.)
Kirschner knows Ward is the focus Price's "obsessive" love because, in part, of the e-mails and cards between the Swann Street housemates that are included in the governments opposition to the Defense's motion for judgment of acquittal.  They paint a picture of Victor Zaborsky focused on building a family with Joe Price, while Price is focused on the "excitement" and "magic" Dylan Ward brought to his life, and how he sought ways to keep Dylan interested in him by adding another partner to their sexual relationship.
As this Swann Street family dynamic was rapidly reaching a boil in the summer 2006, Robert Wone asked two friends if he could stay over at their home on August 2nd, 2006; Joe Price was the first to reply, "yes."
What did those cards and e-mails say?
The first card the government highlights is from Victor Zarborsky to Joe Price on March 24, 2006:
Happy Anniversary Joe.  I hope you know how much I love you.  You mean the world to me. I can't imagine my life without you… Let's celebrate together next year.  I think it is good to plan. With All my heart. Love, Victor."
It seems consistent with Thomas Connolly's characterization of his client as a "kind and gentle" man.  In that same card, Zaborsky also details the importance of family to him, and what he and Joe Price have built:
We've built a family together with the boys, [the boys' mothers], your brother, and my family.  Family bonds are very strong, and I am very happy that you and I have forged that bond.
Zarborsky's anniversary card to Price raises several questions about the status of their relationship.  Were Joe and Victor not celebrating their anniversary together in 2006?  Why did Zaborsky find it so important to look ahead to next year's anniversary?  Was it was because they were apart, or was Victor just trying to get on Joe's dance card, if you will, a year in advance to celebrate their anniversary?  Was it passive aggressive wording on Zaborsky's part to throw in the wording "celebrate together next year" indicating that he was upset that they were apart this  year? Whatever the case, it shows a man completely devoted to his partner, and who believes the family bond is what they shared most deeply.
Price's relationship with Ward is an entirely different story.
In a 2005 card from Price to Ward, the government notes that Ward brought somethings special to Price's life:
"this card" — with the picture of a sparkly cat lying across a sofa, with the words "Tres Chic!" above — 'captures you and what you give to my life — color — attitude — fear — smartassedness — and excitement. You are magic to me,and I know in this crazy and hectic life we live (or that lives us) I don't say that enough.  So let's make more time for us to live and love!  All my love, Joe."
Note how Joe Price refers to Ward with the dark arts term of "magic" – a transformative act, changing from one state or condition to another.  For Joe Price, Dylan Ward held a powerful allure.
Yet, according to the e-mails, that feeling was not necessarily returned.  In fact, 42 days before Robert Wone's murder, it seems Dylan Ward had become uninterested in Joe Price.
In a June 20, 2006 e-mail, the government writes that Price 'was "scared and upset" by Ward's apparent disinterest in him, noting that "it is nevertheless nerve racking and [he had] spent the past couple of days obsessing about why this happened and how, hunting for some clue or understanding, but finding none … Guess we wait and see what happens and hope for the best.'
Every thing we have come to learn about Joe Price is that he is not a patient man, but rather someone oriented to take control of events.  In the case of Dylan Ward's dwindling interest in him, he didn't take his own prescribed "wait-and-see" approach.
In an e-mail dated "a few weeks" after the June 20, 2006 e-mail, "Price suggested that he and Ward invite a third — not Zaborsky — for a sexual encounter:
Price wrote, "Hey love-of-my-life, I'm happy to give a third a try but only if you would like to try it. If 'scary' means you are interested but that it is a little intimidating (I think it is) then we can give it a try, and I would think that while Vic is gone, maybe next Thursday evening?
To which Dylan Ward replied, "yes, intimidating. But we can try.Can't know what its like without trying."
In these e-mails, you see in Joe Price focused solely on himself, and his needs — namely the excitement that Dylan Ward provides to him.  Price has little concern about Dylan Ward's needs or concerns, it is all about what is happening to him, and he is going about solving this problem.  In Dylan's response we see someone who appears willing, but not jumping at the chance either.
The portrait painted by the Swann Street housemates' e-mails that summer is somewhat at odds with downstairs tenant Sarah Morgan's testimony when she said she saw no "behavior that would indicate any jealousy, or disinterest, resentment" between the Swann Street housemates in June and July 2006.  She said all was good.
-posted by David
[Ed. note:  We will shortly be posting both the defense's motion on acquittal and the government's response, mentioned above.  They are both tight and cogent reads that summarize the two sides' cases efficiently…in some ways the book-ends to 2008's first indictment of Dylan Ward.  Scribd is acting up a little today.  -Doug]