Somewhere, something incredible is waiting to be known. — Carl Sagan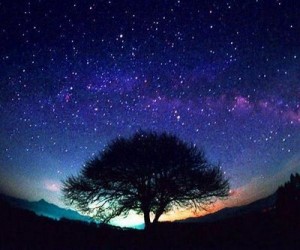 Now, we wait.
After nearly four long years, a verdict will be rendered. Will it answer the eponymous question that this website and committed community of commenters has pursued for nearly two years.  We all know the answer to our question is no.
But, it will be a decision.  A determination of the whether three defendants – Joe Price, Victor Zaborsky and Dylan Ward conspired to obstruct justice into the murder of Robert Wone.
What happened on that hot, sweltering night?  If you believe the defendants, silent stairs carried an unseen, unknown intruder into their home and took the life a dear and treasured friend. Or, if you believe the prosecution, silent stares from one defendant to another carried the inferences of a conspiracy to mislead, and misdirect the authorities from finding what happened minutes earlier.
So Tuesday will bring a decision, but it won't offer an answer.
For all of us who have committed so much of our time, talents, heart and soul into finding justice into this sad and tragic case, let us all accept this decision, what ever it may be, but let it not deter us from seeking the answer.
Believe me when I say, this experience has brought the four editors together in ways we never expected.  When I was a kid interning at the legal department of real estate development company where I grew up, the owner would always say to me, "If you have an idea, surround yourself with people smarter than you."
I look back now and see it more as a platitude told to a young kid who didn't know anything, but in this case, I lived his lesson.  The three editors who I have had the great joy of conspiring in our own way over the past two years are all ingenious people who brought skills and insights I could never imagine.
We, editor, have all admitted we weren't lawyers.  When we began this journey we didn't have the slightest idea what a docket was or where motions where located at Moultrie Courthouse, let alone what Jencks, Brady, Crawford or Bruton meant.  (Maybe Crawford, but we would have thought of Joan) But, what we did know is the murder of Robert Wone felt like it was being swept under the rug, and that was wrong.
Each of us has made our mistakes along the way, and I will be the first to admit, we jumped the gun a couple times ("Culuket defined" as a blog entry comes to mind) or we published entries that weren't fully steeped (For me, "A Tale of Two Trials" is a recent example). But, our errors were the result of taking this case into real-time, and keeping a constant spotlight on a situation that caused many people to look away and others not to care.
Those who looked away did for their own reasons.  For some in the gay community it might be because this case held up a mirror up to our lives and showed an unpleasant reflection to which we are in denial.  And for those who didn't care it might be because the victim was not a young, white, blond girl. Either way, this case was slowly, silently drifting away.
In all good conscience, the community who has gathered here at WRMW.com couldn't and didn't let that happen. So we all joined together, and now we are left to wait.
While 19 minutes maybe have been a long time on that hot August night, it's the next 96 hours that will feel like an eternity.
— Posted by David
Editorial note: For those who could not access this morning's chat session with Washingtonian Magazine's Harry Jaffe, the transcript is available online: http://www.washingtonian.com/chats/people/16135.html