The Patchwork of Suspicious Circumstances
The final session of the final day of the Wone trial featured some of the strongest argument yet, from both sides.  David Schertler, for Dylan Ward, closed for the defense, and Rachel Carlson Lieber for the government's rebuttal argument.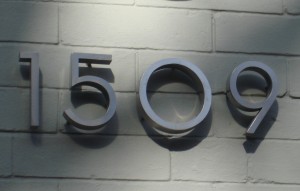 First, the earlier session with Connolly.  He stated Zaborsky, "…didn't have any knowledge of what happened… and there is no direct or circumstantial evidence that he knew what happened." He again described his client's crying as a "natural reaction under the circumstances…he was frightened and confused," and at the end of the 9-1-1 call he was "…terrified and grieving."   Zaborsky's reactions, Connolly said, were not those of, "someone who entered into a criminal agreement."
Judge Leibovitz, as she had with other previous counsel, returned to the issue of PEA, tamponade, the 9-1-1 call and the time line.  "We're not asking the court to do any math here," said a soft-spoken Connolly, referring to PEA not so much as a time marker, but merely an outer end of possibility.  Leibovitz interrupted.
"Why is length important?" she asked in light of the government's removing from the table any allegation of large scale cleanup.  Paraphrasing, she speculated it wouldn't take very long at all for the three housemates to concoct a story, swipe a knife blade, and call 9-1-1.
"To be honest, it's not been an issue that I've had a lot of enthusiasm for…" began Connolly.  Through the court crosstalk, one could clearly hear Leibovitz say "…way to throw them under the bus…" referring to Mr. Connolly's defense colleagues who have spent a great amount on the time line.  Connolly quickly found his footing, returning to his argument that "…there is no evidence here of any delay or obstruction."
Leibovitz also picked up on a theme she had earlier brought up with both Kirschner and Grimm – how much a person would have to know about a crime to be guilty of obstruction. "How much knowledge would you have to have to be a liar," the judge queried.  "You'd have to know know," replied Connolly.  Shot back Leibovitz, "But if you knew knew, and you don't say anything…would that be a crime?"  Existential questions aside, Connolly replied no (no.)  "Omission does not form the basis of obstruction.  Lies do."
Connolly closed with words familiar to case watchers, that his client, "…is a kind and gentle soul."  Zaborsky "…shares the frustration of not knowing what happened that night and…he wouldn't cover up a murder no matter who caused it…Robert Wone was a wonderful person and his death was a tragic loss.  Don't compound that (by finding him guilty)," he implored.
The baton was passed to Ward counsel David Schertler, and he ran with it.  Next after the jump…
David Schertler began at 3:25 and presented a polished, spirited and confident summation of the defense positions on obstruction, conspiracy and tampering.  Characterizing the government's case as "assumptions, speculations and innuendo," just as he had in his opening statement, he argued the prosecution admitted as much in Kirschner's closing arguments of, in effect, the great deal that's still unknown about what happened that night.
"They cannot prove the true circumstances of what happened August 2nd, 2006," he said. "If you don't know who did what, you can't prove the true circumstances of what happened to Robert Wone," continuing that if you can't prove that, "…you can't prove that any of these three men have lied."
"There's a void in the evidence they can't fill," he asserted.  Not so surprising, given the government's own admission of how much could not be said of that night – proof they would argue of the "success" of the conspiracy.
Schertler then turned to his main argument that the government's case in chief was little more than an "…assembled patchwork of suspicious circumstances," which requires the finder of fact (Judge Leibovitz) to make too many leaps of inferential faith.
He marched through the prosecution's arguments item by item, calling them "little suspicious circumstances."  Robert's neatness, the towels on the chair, the sheets turned partway down, the "stares and glares" – as he called them.   Hair and fibers, pork loins, bruise marks, the cutlery set:  for each Schertler lanced the government's interpretation, offering a reasonable alternate interpretation; each with the incantation of "…it makes no sense…you can't infer guilt."
Regarding one of those little circumstances, the clean and unused towels found in the guest room, "They didn't looked used," the judge said, "you don't have to be a legal scholar to see that."  Putting experts aside, Leibovitz wondered, "The knife looks like it was cleaned off.  What do I do with that?  Why didn't Henry Lee have an answer for that?  He had one for everything else."
Leibovitz asked Schertler why Zaborsky posited that it was an intruder on the 9-1-1 call.  Schertler replied that intruder was a natural and understandable assumption to make, and that does not rise to the level of obstruction.  She also raised a hypothetical: if this case involved one person at home and everything else was the same, he (Schertler) would've "…papered a murder case," in his old job as Chief of the USAO Homicide Division.  "Now, with three or four people at home, wouldn't a reasonable person say it was one of my guys?"  Schertler's response seemed to trail off.
Referring specifically to his client, he chided the government for constructing argument largely in the absence of known fact.  "This court would have to speculate about what happened in that house that night and impute that knowledge to Mr. Ward.  And you can't do that."
It was all, in his opinion, bordering "…on the Kafkaesque."  Paging existential philosophers, white courtesy phone…
There was an odd moment, when Mr. Schertler referred to two emails that Robert "had sent" from his BlackBerry that night.  First, we don't recall those mystery draft emails, recovered by Detective Waid, being entered into evidence; and second, even if they were, it seemed clear to us that those emails were, in fact, never sent.
Grimm had also referred to these emails in his close, then later surprised us on one point: other emails on the stipulations list between Joe Price and Dylan Ward seemed to indicate their independent relationship was coming apart and that Price had said Ward, "…was pulling away."
Regardless, at his close, all three defense counsel – in their closing statements – had gone on record as arguing that you can't find obstruction unless you can prove "actual knowledge" of the crime beyond a reasonable doubt.   He ended at 4:30…actually, Judge Leibovitz ended him at 4:30, allowing him one final rhetorical "flourish."
At his close, Rachel Carlson Lieber began what would be the final words in the Wone trial argument.
"We don't know what happened to Robert Wone that night of August 2nd, 2006.  They did, and they lied,"  she began.  "Kathy Wone doesn't know…" what happened to her husband that night; "they do and they lied.  Robert Wone's parents don't know what happened to their son that night, they do and they lied."
The government's case closing came down to one simple equation.  A lie equals obstruction of justice.
The defendants didn't just stop at 'not knowing' – as per the previous bench inquiry into how much 'know knowing' would constitute a crime.  "They spoke; they provided details that are contradicted by their statements, by the physical evidence…" and by other factors."
Speculation innuendo and guesswork, wondered Carlson Lieber?  Here's speculation: that "…some ninja assassin intruder…" leaped two fences, entered the house, grabbed a knife, entered and left unseen and unheard, and killed a man who wasn't even supposed to be there, save for an ill-timed sleep-over.  Or another: speculation is trying to establish a time line from one doctor who said that "…blood from a 7/8″ wound to the pericardial sac…" wouldn't flow out…an utterly implausible conclusion."
This was Carlson Lieber's answer to Schertler, Connolly and Grimm: that this case wasn't a "…panoply of little suspicious circumstances…" as Schertler characterized it, isolated and separate.  It was instead the totality of all of it taken together.
If David Schertler tried to tear apart the "…patchwork of suspicious circumstances," Carlson Lieber worked to stitch it back together into a whole quilt.
Glancing at the clock, she ended: "I've been talking for 19 minutes, your Honor, which is a very, very long time…"  No coincidence and a not-so subtle reminder that 19 minutes was was the least amount of time that the government alleges elapsed between the Maureen Bunyan time stamp and the 9-1-1 call.
Lieber ticked off a number of criticisms of the defense's witnesses: Dr. DiMaio's testimony was "unfathomable," Dr. Najam's testimony was not relevant to these circumstances, and that Diane Ward may not have remembered which child got what knife or which one she kept.
Considering the day in toto, Leibovitz appeared to be narrowing down her questions to a limited set.  At what point does willful ignorance become obstruction?  Why did none of the defendants at least try to offer another explanation, other than the intruder, instead of "…throwing up their hands passively…" as she characterized.  When do the facts indicate the conspiracy began – at the earliest and the latest?   And why does the time line matter, given the limited accusation of tampering?
It may not be 19 minutes, but at 1500+ words, this post is long enough.  We will be posting tomorrow, and through the weekend, with much more from the trial, and analysis and react.
Programming note:  Join us for a online chat with Washingtonian Magazine's Harry Jaffe tomorrow morning at 10:00amET.