Close To Closing
Today's afternoon session got underway shortly after 2:00pm, with the delayed testimony of Dr. Lance Becker, Director of the Center for Resuscitation Science at the University of Pennsylvania School of Medicine.
Coming from an 8:00am lecture, Becker missed his first train to DC by four minutes, but was able to jump on the next one.  Becker was the Wone trial's final witness, in this instance for the government's rebuttal.
AUSA Glenn Kirchner managed the direct on Becker's 45 minutes of testimony.  His credentials seemed platinum.  Undergrad from the University of Michigan and Med school at the University of Illinois.  The extensively published Becker is active in the American Heart Association and the American College of Emergency Physicians.  He is board certified in emergency, internal and critical care medicine.
Kirschner had Dr. Becker brief on exactly what resuscitation science actually is.  It is a relatively unknown field of medicine that restores the dead back to life.  When the normal blood supply stops the techniques involve using CPR, defibrillation and resuscitation from shock.
He was deemed an expert in emergency medicine and the science of resuscitation, but Judge Lynn Leibovitz held off on designating him as an expert in P.E.A. until Kirschner's questioning went there.  It did and Ward counsel David Schertler objected, perhaps for the last time in this five week trial.
It seems that Becker was one of the medical professional that first defined P.E.A. about fifteen years ago.  It was previously known as Electrical Mechanical Dissociation until Becker's group began using the term P.E.A.  He described it as an absence of pulse in the presence of electrical activity on an EKG monitor.  One can't feel a pulse but can see a heart rhythm and the blood flow is "very, very low," during P.E.A.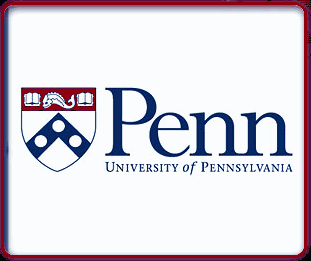 Although he practices and teaches emergency medicine, Becker's clinical work involves animal models and studies, years ago swine, but now mostly with lab rats. 
Becker said P.E.A., "…is a garbage can of things… (a process) with so many various causes," including cardiac origins, drowning, asphyxiation, bleeding out, drug overdose and tamponade. 
His animal studies involve inducing P.E.A. by depriving rats of oxygen and bringing them back to life, sometimes after as much as 12 – 15 minues, and soon as long as 20 minutes. 
The animal subjects are timed carefully and his success rate with rats in P.E.A. after 12 minutes is a 60% survival rate after three days.  After 15 minutes, unpublished results say survival rates are between 40% and 50%.
On an EKG, monitoring the blips change from the first minute to the last and defining the end of P.E.A. is difficult, Becker said. Kirschner asked if it's possible to extend P.E.A. to 20 minutes and Becker said yes and that he was about six months away from pilot studies on that.  Kirschner then wanted to test the boundaries of P.E.A and asked Becker what the outside range of survival is.  10 – 20 minutes we were told, then Leiboviz asked for a clarification; was that supported by the literature?  Becker said it was.
Kirschner may have hit a bump in his follow up question.  Does animal P.E.A. translate to humans?  Becker said it did not because humans were far more complex and that perfect comparisons are difficult.  Kirschner then tried to push the P.E.A. boundaries out further and asked Becker if he could set an outer limit for P.E.A.  Becker replied he could not. 
Kirschner was done with his direct and the defense team asked for a five minute break to confer in the hallway before their cross.  Out of the courtroom filed Connolly, Spagnoletti, Schertler, Grimm and the fifth man on the squad, Joe Price.  The team was back inside just a few minutes later and Price counsel Bernie Grimm was seen momentarily conferring with another cardiac expert, this one in the audience, Dr. Needham Ward.
To the courtroom's surprise, the defense passed on their chance to cross Becker, and at that point, the government officially rested its case.
There was still some pending procedural business left; all three defense attorneys renewed their motions for acquittal.  Leibovitz said she was going to delay her ruling on that.  She asked if the government was going to argue against it and suggested they incorporate that into their close.
Before gaveling out, Leibovitz ruled on Schertler's earlier request that the MPD report on the bike theft be admitted.  Leibovitz declined and cited a DC civil case as her basis.  The content of that police report was "rank hearsay," she said.  Leibovitz set the start of closing arguments to begin at 10:00am Thursday morning.
There were some empty seats in the courtroom today, a packed house is expected tomorrow.  In attendance today were a number of readers and supporters of the defendants including Kim Musheno, Lisa Goddard Desjardins and defendant Dylan Ward's mother, Diane, who testified earlier this week.
Superior Court Public Information Officer, Leah Gurowitz informally briefed the press section on how she expects the verdict to be announced.  She said she hoped to be able to provide a two-hour heads up after getting word from Leibovitz' chambers that a decision has been reached.  Informed sources said not to expect a verdict before next week.