Going Rogue with Defense Witness Petraco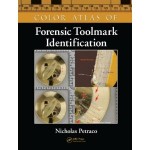 After the lunch break, the defendants were sitting in their respective positions that they have sat throughout most of the trial with Joe Price separated from from Dylan Ward and Victor Zaborsky.  Only AUSA Patrick Martin from the government was sitting at the government's table when Judge Leibovitz entered the court room.   She noted that defendants and their counsel were present, "…but it seems we don't have a prosecutor."  Martin jumped to his feet saying he would find his boss, Glenn Kirschner.  He scurried out of the courtroom looking for the Chief.
A few moments later Kirschner walked in seemingly unaffected by his late presence, and said his deputy, AUSA Rachel Carson-Lieber would be in shortly to begin the cross of defense expert witness Nicholas Petraco.  Later, the prosecution's hair-and-fiber expert Douglas Deedrick also entered the courtoom.
Carlson-Lieber went on the attack.  Learn how, after the jump…
Carlson-Lieber began by questioning Mr. Petraco's qualifications, and noted he has done work in "gem stones."  He said that was more of a hobby.  He said he is qualified as a expert in hair and fiber, as well as impression evidence.  Fairly standard…so far.
Then she went at Patraco's involvement in SWIG MAT, a DOJ/FBI professional working group of forensic scientists that sets professional standards.  She asked if he was still a member.  He said he left is 2001. Carlson-Lieber asked why he left. Petraco responded, "I was asked not to come back."  "Why was that," queried Carlson-Lieber. "I don't know," said Petraco.  (Awkward pause)  Is Petraco a rogue scientist banned from his profession's working group?  We won't know in trial record, but the doubt was raised.
Then Carslon-Lieber went after Petraco's disagreements with "the Reeve's book," an accepted reference book in forensic science, and got him to admit that scientists tend to disagree.  She then showed him a photo of the crime scene knife, and focused on his description of the "random dry droplets of blood" at the hilt of it.  Petraco admitted that he was not an expert on blood pattern, perhaps undercutting his credibility to some degree.   Carlson-Lieber asked if Petraco did any experiments to determine if a white cotton towel could have created those "dry droplets of blood."  "No I did not," said Petraco.
This is important since the defense hit prosecution hair-and-fiber expert Deedrick rather hard during his testimony on this very point.  They said that one of the roles of an expert is to create experiments that will rule out scenarios or evidence.  Whoops, it looks like Petraco didn't do that either.
All Petraco could say was that it was his opinion that a looped white cotton towel couldn't have created those dry droplets of blood, but he had nothing to base his opinion on.  She also got Petraco to admit that he could not exclude the white cotton fibers on the knife as coming from the towel.
Carlson-Lieber then focused on the the fibers taken from the knife.  Then she asked what Robert's T-shirt was made of. He said it was "99 percent cotton, 1 percent rayon."  Then she asked if he he found any rayon fibers (which are black fibers) on the slides of the fibers taken from the knife.  He had to admit he found no rayon fibers on the slides, and he even said he looked for them.  This is important to the prosecution because if no rayon fibers were found on the knife, then that could be evidence the knife never came in contact with Robert's T-shirt.  Petraco even admitted to being "surprised" that he didn't find any rayon fibers in the slides.
Then Carlson-Lieber dived into his "difference of opinion from Deedrick" on the fluorescence of the fibers. She asked where he did his his analysis of the fibers, and was it at Dr. Henry Lee's institute,  he said no, it was his "little lab at home."  Carlson-Lieber punched that line by saying, "your little lab at home."  She finished that portion of questioning by asking if differences can arise in the fiber analysis by the quality of microscope used.  "Yes," he said.
In all the fibers slides, Petraco used a blue fluorescent light to see how they reflected, but admitted that he did not use a green light fluorescence, which could show differences not seen under a green light.  He admitted that was the case.  He then admitted that this was the only case he has ever worked on that asked to compare white cotton fibers to another sample.  That seemed such a strange statement in light of the fact that white cotton is such a common fiber, how could he never have come across comparing white cotton fibers before this case?
With Carlson Lieber's work done, Schertler returned on re-direct.  He pointed out that die on cotton fiber could make a difference, and Petraco agreed.
That was it for the defense witnesses today, as they seemed a little off their game with Leibovitz moving the trial along immediately after her Rule 29 decision.  She called the trial to begin tomorrow at 2:15 pm. Thomas Connolly says he has one witness for tomorrow, and said that on "Monday we will have a pretty seamless day."  Then Leibovitz asked is "there a chance that you won't call any witnesses after tomorrow?"  A confusion, perhaps between bench and counsel, as Connolly responded in the affirmative, but then immediately backtracked.
In the end: is it possible the defense may not call any one of its remaining witnesses?  Yes.  Is it possible they may not call any of their remaining witnesses?  "Extremely unlikely," in the words of Mr Connolly.
We take his word.
Whatever the case,  the defense certainly looked unprepared for today.  They certainly didn't open big, which would be expected, especially from this defense team. Schertler asked questions of Petraco, yet his testimony largely focused on the tampering charge — which is the knife.  So now that his client is off the hook on tampering, why wouldn't Bernie Grimm being doing the lift on this witness.
They may be gambling that they want to finish big, but why waste their opening either.  Maybe they were knocked off their game with a speedy resumption of the trial  But they know this judge, and understand that she is impatient.  Why they wouldn't be more prepared is a head-scratcher.  We'll see what happens tomorrow.