An End In Sight – With Stipulations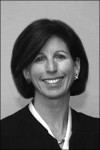 Judge Leibovitz returned to the bench this afternoon at 2:30…and promptly left for a walk. 
The reason: defense and prosecution negotiations were close – very close – to a comprehensive set of deals that could allow motions to proceed, the government to call one final witness, and then rest. 
The break seemed to loosen the logjam.  Nine stipulations were presented and agreed to by both sides, regarding:
The weather in July and August 2006
The October 2006 burglarly
The 9-1-1 call
Defendant's activities on August 2, 2006
Robert Wone's activities August 2, 2006
Fingerprints
Telephone numbers
Collection of physical evidence and certain testing and serological DNA evidence
And toxicology testing
Also admitted were a variety of smaller issues – photographs, emails between various members of the Swann Street household, Grand Jury statements by Ward and Zaborsky, TV listings for August 2, 2006, and phone records between Joe Price and Louis Hinton. 
The schedule, and some observations, after the jump.
At this point, the prosecution intends two final witnesses: Dr. David Fowler, and one last witness to authenticate the "exemplar" knife – or knife that was ordered as a match the missing knife from Ward's bedroom.   Barring last minute switch-ups, the government will rest tomorrow. 
Both sides have a noon deadline tomorrow as well to file argument in the Rule 29 proceeding.  Judge Leibovitz said it's likely she will spend the afternoon reading the filings, so no oral argument in the afternoon. 
With all the legal discussions – many of them out of sight – there was plenty of time today to observe courtroom demeanor.   More so than in recent days, the defendants, their supporters and even legal teams are smiling.  A lot.  And joking.  And generally just looking much more relaxed that only a few weeks ago.  The same cannot be said for the prosecutors, who have had tall hills to climb recently.  At times it seems the exhaustion is starting to show.
There was one exception: during discussions of redactions to email traffic between Joe Price and Ward, both Joe and Victor appeared agitated and pained.  While we can't say what exactly was being discussed in the emails – only legal teams could read them – it became fairly clear they involved the two making plans and discussing activities that excluded Zaborsky, apparently all while also discussing some deep emotional matter. 
Joe – he of the bouncing knee – looked like his bobbing leg might bob him off the chair, while Victor's otherwise cheerful demeanor turned dark and pained.