"Well, he died.  You don't get any older than that."
Tara Adams Ragone, a close friend of both Robert and Joe Price from William and Mary days, testified last Wednesday.   Her testimony was loaded and her credibility seemed solid.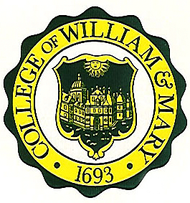 Herself a lawyer, Ragone chose her words carefully.  Her many words.  She challenged the court reporter like no other witness in this trial.   Unlike the cool and reluctant testimony of Sarah Morgan from earlier in the day, Ragone was hot and engaged.
With lengthy but crisp responses she told the court of her emails and phone calls with Price in the days, weeks and months after the murder.  Two calls she testified about made headlines: the first on June 6, four days after the murder, in which Price said he "removed" the knife from Robert's chest, and the other call nearly two weeks later in which he drew a distinction between "wiping up some blood," and crime scene tampering.
But it was what didn't  come up in AUSA Glenn Kirschner's questioning that surprised case watchers: Price's "Catch-22" email to her. 
Portions of this email, which Price wrote at the one year anniversary of the murder, first appeared in Harry Jaffe's Washingtonian feature.  The full text and that of another email, just days after the murder, follow.
We're uncertain of the exact date of this email, but it followed the one year anniversary press conference at Covington and Burling that saw Kathy Wone and future Attorney General, Eric Holder speak.  Price seemed to have been feeling the heat that came from the very pointed at direct remarks that were delivered there.
"Tara,  Just thought I'd follow up now that the anniversary has passed.  I have to say that I was not prepared–in any way really–for the tone or substance of Kathy or her lawyer's comments as they related to us.  It is so very frustrating to know that she is being misled and not be free to tell her all we know about the investigation.

It is a true catch-22.  The police get to accuse us of not saying all we know but we are not allowed to fully respond for fear that they will retaliate by arresting one of us.

Based on what we know of the investigation it seems they were just so sure right from the get go that that one of us did it, they never bothered to EVER investigate the possibility of an intruder.  Now that their theory that it was one of us has not panned out they are doing their very best to cover up from the Wones and the public that they never bothered to pursue the intruder theory.

Sorry to rant, you have been so dear to let me unload. I pray that one day we will be able to talk candidly with Kathy and Robert's folks about this whole ordeal. Love,  Joe"
Ragone also testified about another email exchange she had with Price in the immediate days after Robert's murder.  This email was brought up in David Schertler's cross examination of her last Wednesday afternoon.  Schertler seemed to have used this to show what was once Ragone's closer bond to Price by using her supportive words.  In the Wednesday post, we were unable to quote it precisely; here is the complete text:
"Please, please give them hugs from us.  I can't imagine how you are coping.  This is a nightmare (like you needed me to tell you that).  When and if you ever feel like talking, please know I'm here.  But I'm sure you're sick and tired of talking, at least for now.

I'm really glad you have an attorney in this.  I don't want to malign police officers.  I know they have a difficult job, and I want them to exhaust all possibilities.  But when they have no leads, they can twist the most innocent of statements.

I know you want to be forthright and helpful, and you will be.  Just protect yourself, too. Love, Tara
The recipients of the hugs were not to be Price's housemates as we incorrectly reported last week.  Ragone was extending her best wishes to the Wone family, who Price would be seeing later that day.
Ragone was one of two William and Mary friends of Robert and Price that we expect the prosecution to call at trial.  The other is Robert's longtime friend and former roommate, Jason Torchinsky, who also spoke at the Covington press conference.
In Jaffe's piece, it was reported that Torchinsky took a call from Price just days after the murder, and was asked if Kathy Wone was willing to waive her attorney client privileges regarding her earlier interview she had with investigating detectives.  The wagons appear to have been circled around the Wone family, by the W&M Tribe.
-posted by Craig