And Justice for God's Sake.
Our continued thanks goes out to courtroom artist William J. Hennessy, Jr. for allowing us to republish his works, and to the local TV stations for the many screen grabs we've pulled.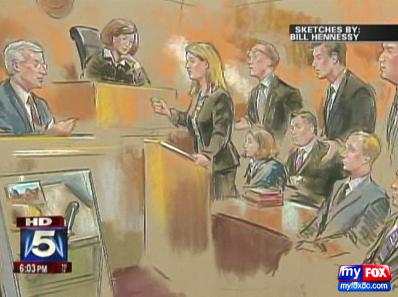 After the jump, more of Mr. Hennessy's work along with some some rarely seen crime scene photos, courtesy of WJLA-TV, the broadcast home of Maureen Bunyan, who figures prominently in this trial, and Steve Tschida, the station's reporter covering it.